Steve Jobs 1955-2011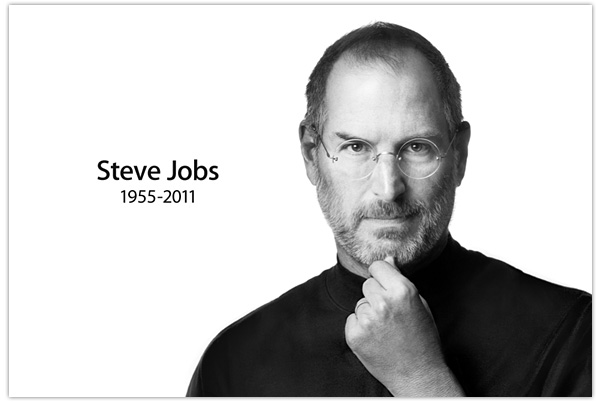 I didn't hear the sad news of Steve Jobs' passing until this morning. Since then it's been pretty hard to escape the news – I've read numerous obituaries and tributes, but I'm not going to post my own here – I don't think I could do it justice. Instead, I've decided to post two videos which are more powerful than anything else I have seen today, plus Apple's own tribute.
The first video is an unaired version of the Think Different advert narrated by Steve Jobs, and the second is a speech he made to graduating students at Stanford University.
Think Different Advert:
Stanford University Speech:
Tribute posted on Apple's website:
"Apple has lost a visionary and creative genius, and the world has lost an amazing human being. Those of us who have been fortunate enough to know and work with Steve have lost a dear friend and an inspiring mentor. Steve leaves behind a company that only he could have built, and his spirit will forever be the foundation of Apple.
If you would like to share your thoughts, memories and condolences, please email rememberingsteve@apple.com"