Retina MacBook Air expected to launch this year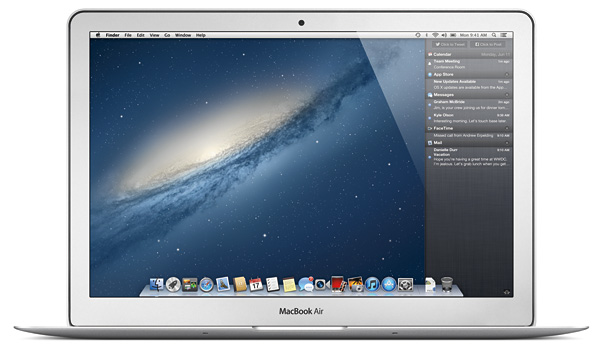 Once you've used an Apple device with a Retina display, it's hard to go back. As much as I love my iPad mini, its display is nowhere near as pleasing to look at as my iPhone's. Apple clearly recognizes this, and it's been working to bring Retina displays to as many of its devices as it can. A new rumor claims that the Cupertino company will launch its first Retina MacBook Air later this year.
Apple first introduced the Retina display with the iPhone 4 back in 2011, and it's also made its way to the iPad, and the MacBook Pro since then. It seems inevitable that the technology will make its way to all of Apple's devices at some point, but the big question is: when?
For fans of the MacBook Air, 2013 could be your lucky year. According to Taiwanese publication Economic Times (via Macotakara), Apple will launch a Retina MacBook Air during the third quarter of this year. The machine is expected to come in 11.6- and 13-inch varieties — like the existing model — and will get a complete "facelift" that will compliment the new display.
Of course, the biggest hurdles Apple has to overcome when it adds a Retina display to any product is its affect on battery life, and its cost. Retina displays, because they have four times the number of pixels as traditional displays, require a lot more power. They're also harder to manufacturer, which means they cost more.
That's why the Retina MacBook Pro costs more than the previous MacBook Pro. However, the MacBook Air's display — particularly the 11-inch one — isn't a great deal bigger than the iPad's. And the iPad didn't come with a premium when a Retina display was introduced. Furthermore, this technology gets cheaper by the day — just like anything else in the world of tech.
With that in mind, it's possible Apple may be able to introduce a Retina display to the MacBook Air without increasing its price tag, which would be terrific. Whether or not it really happens this year remains to be seen, but we'll certainly be keeping our fingers crossed.