Real Racing 2 released for Mac, lets you steer with an iOS device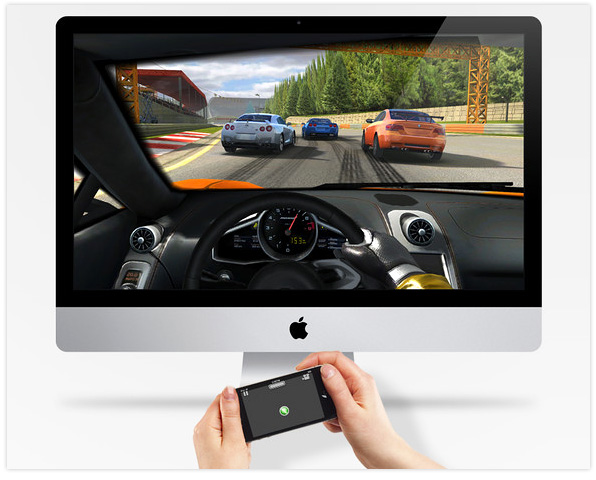 If like me, you've looked on enviously as iPad 2 & iPhone 4S owners have demonstrated how they can play Firemint's Real Racing 2 via AirPlay on a big screen, you might be pleased to hear that a just released Mac version of the game lets you steer using any iOS device running iOS 4.3 and up.
Setting up your iPhone, iPod touch or iPad as a steering wheel is quick and easy to do – you just need to visit http://connect.cloudcell.com/ in Safari on the device, or enter the URL shown in the game's menu. Once paired with your Mac, your browser will show this page: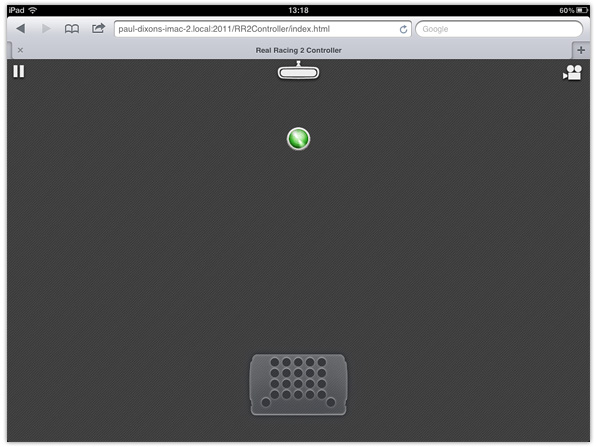 I've tried using my first-generation iPad and fourth-generation iPod touch to steer, and both worked surprisingly well – though the iPad feels more natural down to its size. Aside from steering you can also use your iOS device to pause the game, look in the rear view mirror, change the camera angle, and brake.
My only criticisms about the controls are that during one race I did suddenly lose my connection, and it would be nice to have a manual accelerator, though apparently that should be coming soon.
Hopefully the following screenshots, which I took on a 2011 iMac, will give you an idea of the game's graphics – I'd describe them as very good, though not spectacular: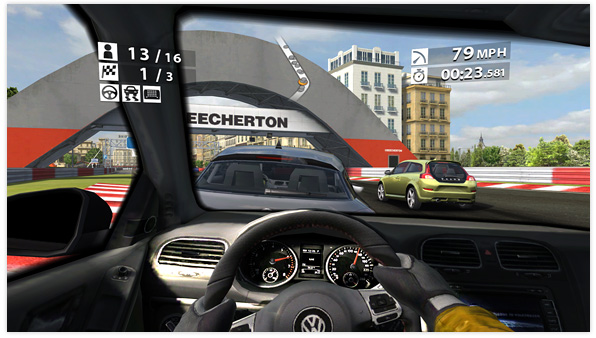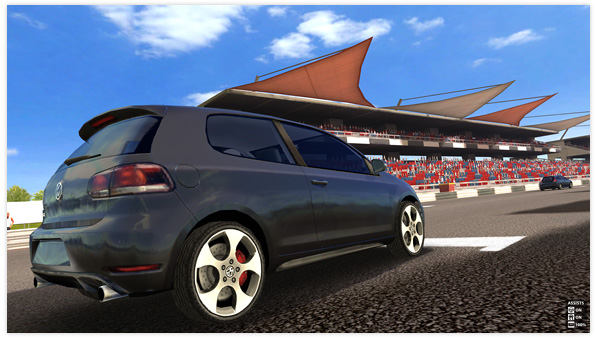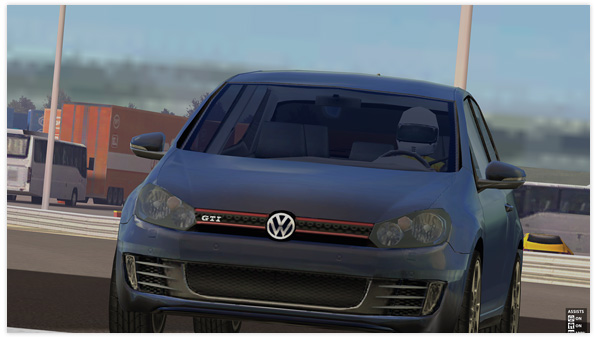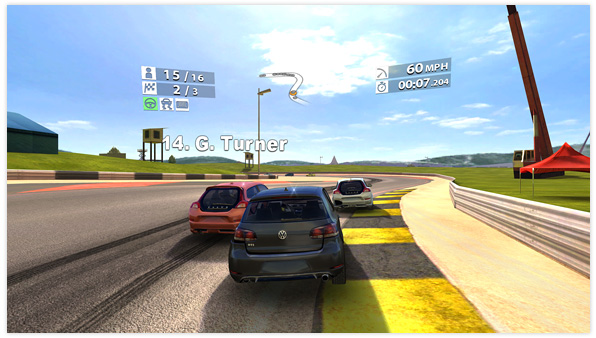 Real Racing 2 is available to download from the Mac App Store for £8.99 ($12.99). If you decide to buy it let me know what you think.