Purported 7.85-inch iPad mini display & battery appear ahead of next week's event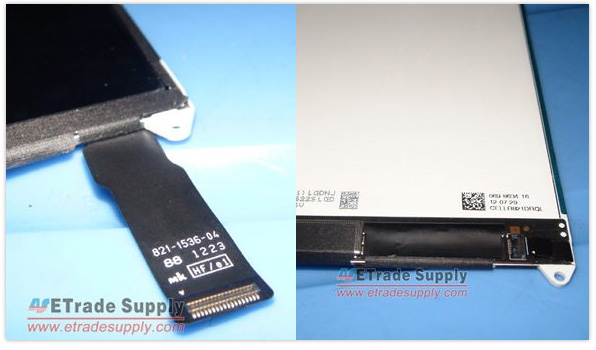 We've seen a lot of alleged iPad mini components in recent months, including its aluminum back panel and plenty of flex cables. But one thing we haven't seen is that 7.85-inch display that all the reports have been talking about. Well, at least we hadn't – until today.
A purported iPad mini display, boasting a 4:3 aspect ratio and measuring 162 mm long by 124 mm wide, has been obtained by ETrade Supply, a leading supplier of iPhone, iPad, and iPod touch parts. Its markings indicate it was manufactured by LG Display, which currently produces displays for the 9.7-inch iPad, while the Apple-branded ribbon cable attached to it suggests it's a genuine part.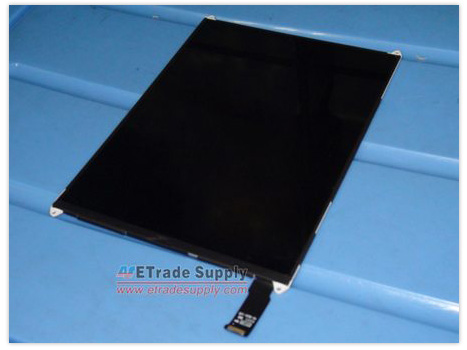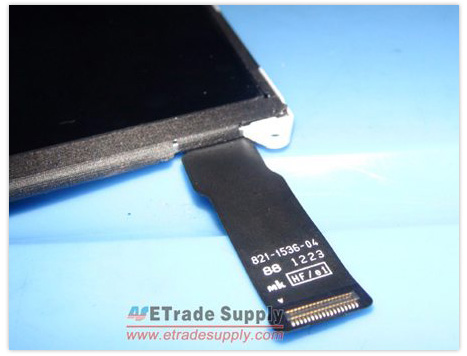 ETrade has also obtained what would appear to be an iPad mini battery, which carries a "616-0627" Apple part number. It's a 16.7 Wh battery running at 3.72 volts, which makes it around three times more powerful than the iPhone 5's battery, according to the report. It also boasts a 4,490 mAh capacity.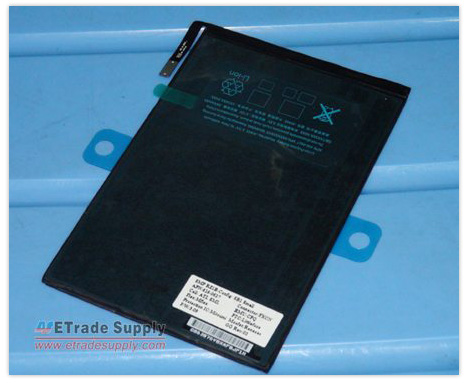 As we mentioned in a previous report, iPad mini parts are expected to leak in abundance as we get closer to the tablet's launch, so it's no surprise that the display has finally appeared a week ahead of Apple's unveiling. It's likely we'll see a lot more components over the next seven days.
Are you excited about the iPad mini?
[Via: MacRumors]