Leaked list suggests Apple will launch 24 new iPad models on October 23, new iMacs to follow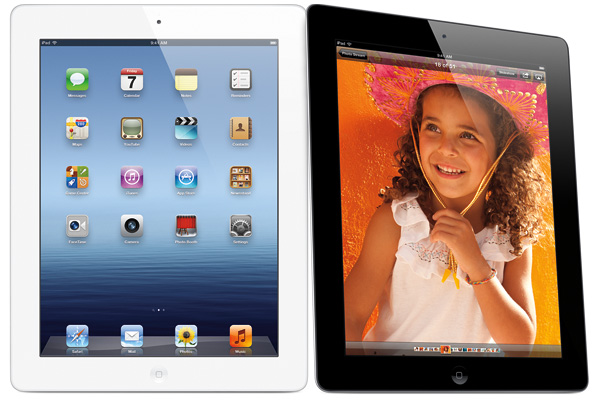 Apple just sent out invites for an October 23 press event at San Jose's California Theatre, but you don't need to wait until then to find out what the Cupertino company has up its sleeve. A leaked inventory list may have revealed all 24 models of the new iPad mini – and possibly an updated third-generation iPad – ahead of their unveiling. You can also expect to see new iMacs soon, too.
The list below, obtained by 9to5Mac, shows all 24 of Apple upcoming iPads – along with their SKU and description. There are four variants on the list, including P101, P103, P105, and P107 – which suggests Apple will launch four different iPad mini models in each capacity (16GB, 32GB, and 64GB).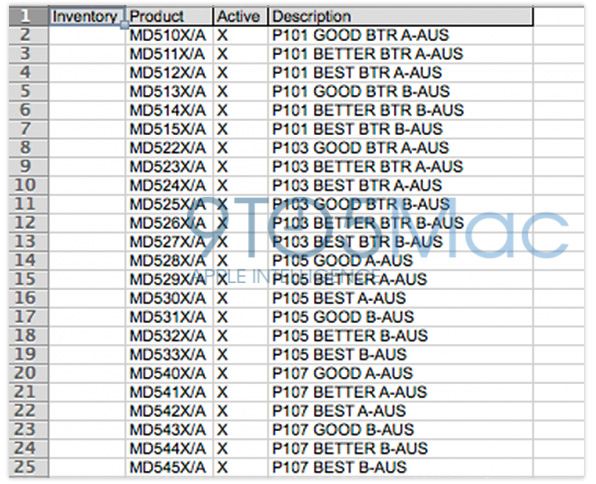 Why are there four? Well, it's hard to tell at this point. It could be that there could be two models (black and white) for GSM networks, and two models for CDMA networks. However, recent rumors have claimed the iPad mini will be Wi-Fi only, which – if true – rules out that possibility.
9to5Mac suggests that maybe only two of the four model numbers above are actually iPad minis. The other two could pertain to an updated third-generation iPad with Lightning connector, which some reports have been suggesting.
As for the descriptions, "good," "better," and "best" relates to the storage capacities, while "A" or "B" relates to color options.
In addition to this inventory list, 9to5Mac has gotten its hand on another that pertains to new iMacs. According to that list, we can expect new 21- and 27-inch models of Apple's popular all-in-one desktop, with the D7 and D8 model numbers. These aren't expected to feature at Apple's event on October 23, but could quietly arrive in the Apple Store a day later.