OS X 10.8.3 beta includes support for AMD Radeon 7000 GPUs, hints at new Mac Pros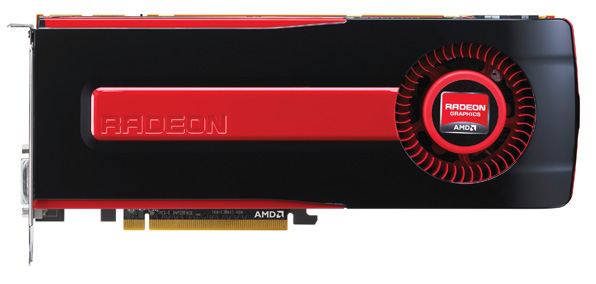 The beta version of OS X Mountain Lion 10.8.3, which was released to developers earlier this week, includes drivers for AMD's Radeon HD 7000 series of graphics processors – prompting speculation that Apple plans to use the cards in the next version of its Mac Pro desktop, expected in 2013.
Discovered by Netkas.org, the OS X 10.8.3 beta includes support for the Radeon HD 7970 and 7950, which both feature 3GB of memory, and are based on AMD's Graphics Core Next (GCN) Architecture – the world's first 28nm GPU architecture.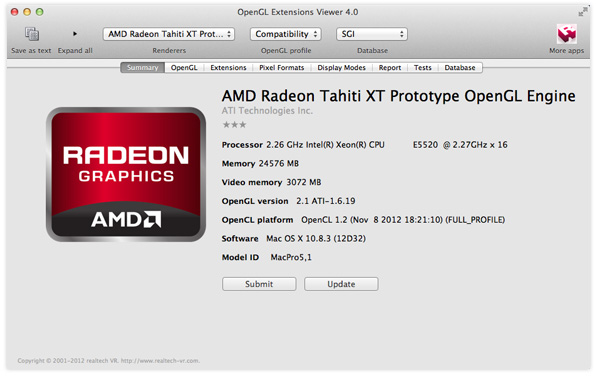 Aside from a very minor speed bump in June this year, the Mac Pro has mostly been ignored by Apple. It's the only Mac not to feature Thunderbolt support, and its case is the same design introduced with the PowerMac G5 back in 2003. It currently features AMD's 1GB Radeon 5870 graphics processor from 2009.
Following the June update, in an email reply to a customer, Apple CEO Tim Cook appeared to confirm that the company was planning to release a new Mac Pro in 2013. He told the customer "we're working on something really great for next year". Another unnamed Apple executive told The New York Times that new Mac Pro designs were under way, probably for release in 2013.
While it should be pointed out that there's no guarantee that the drivers will make it to the final public release of OS X 10.8.3, their presence in the beta version does at least suggest the company hasn't forgotten about its Pro customers.
[Via: AppleInsider]