iPhone 5 concept based on leaked case designs hits the web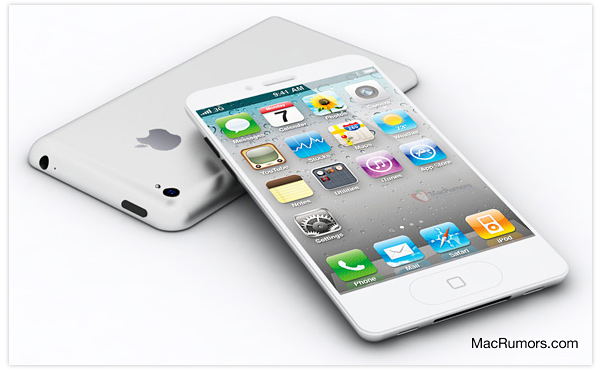 The latest in a string of fancy iPhone 5 concepts hit the web today. Commissioned by MacRumors and created by CiccareseDesign, these are unlike many of the others concepts we've seen as they're actually based on the iPhone 5 case designs previously leaked, and might actually seem like a plausible design for Apple's fifth-generation iPhone.
Let's begin by taking a look at the features this device is packing, and how it differs from the iPhone 4. Firstly, the most obvious upgrade is that larger edge-to-edge display. Unlike any previous iPhone this one features hardly any bezel down each side of the screen at all – which ties in with a number of recent rumors that claim the upcoming iPhone 5 will boast a 4-inch display.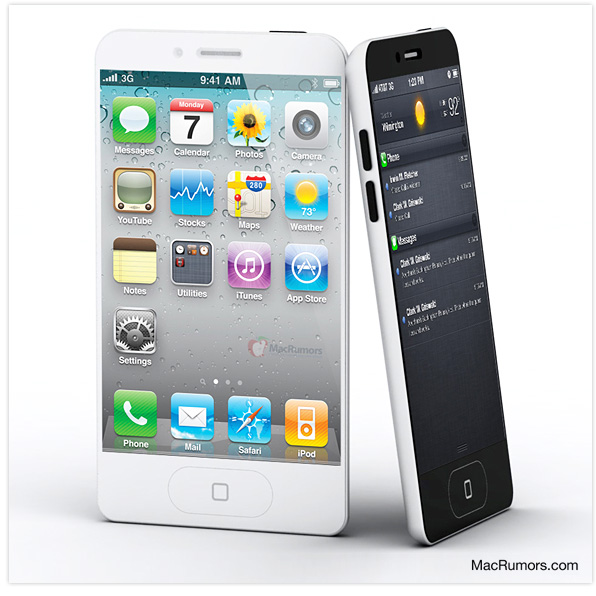 This device also boasts a capacitive touch home button, which also falls in line with previous rumors, and would eliminate the problem with failing home buttons that plagues aging iOS devices. I'm still not quite convinced, however, that this is a feature Apple will introduce to the iPhone. I'm actually quite a fan of the current home button, too.
On the back of the device there's a shiny aluminum casing similar to that on Apple's iPad, however, this could be where this iPhone 5 design concept falls down. Without an area dedicated to the device's antenna – such as the black plastic strip on the rear of the iPad – you're not going to get much of a signal with this thing, and as nice as it may look, Apple would undoubtedly have a whole new Antennagate on its hands.
Despite this little flaw, I think this concept looks rather attractive, and if Apple's fifth-generation iPhone bears any resemblance, I'll be one happy iPhone 5 customer.
What do you think of the latest iPhone 5 concept? Does is deserve a spot in our top 10 iPhone 5 concepts?