Mophie launches Juice Pack Air for the iPhone 5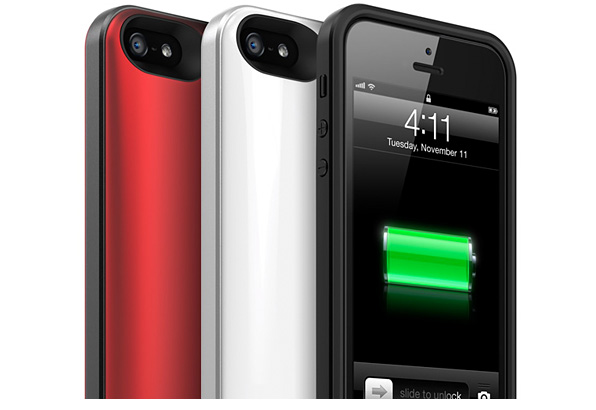 Over the weekend, Mophie announced the launch of a version of its popular Juice Pack Air battery case for Apple's latest smartphone. According to the California-based company, the accessory is thinner and lighter than previous generations, and its 1,700 mAh battery offers up to 100% extra battery life for the iPhone 5.
The result is up to 8 hours of additional talk time on 3G, up to 8 hours of additional internet use on either 3G or LTE, and up to 10 hours of additional video playback. And of course, the case also protects the iPhone 5 from general wear and tear.
Juice Pack Air for iPhone 5
This latest launch means that Mophie now offers two battery cases for the iPhone 5. Earlier this month, the company announced the availability of the Juice Pack Helium, which is both slimmer and lighter than the Juice Pack Air, but only offers up to 80% extra battery life.
The Juice Pack Air for the iPhone 5 retails for $99.95 (approx £65), comes in three colours: black, white and red, and is available to order from Mophie's online store.
Will you be getting one for your iPhone 5?