OS X Lion USB thumb drives now available from Apple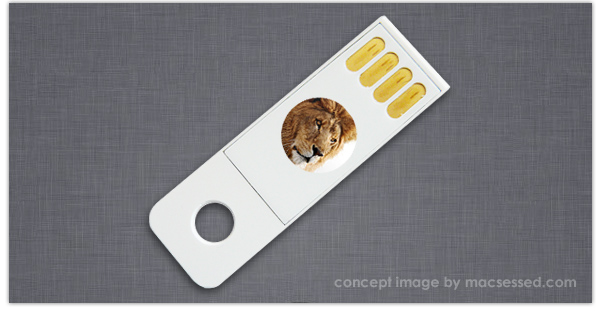 Apple announced shortly after the release of the OS X Lion operating system that for those who would prefer to purchase the release on physical media, Lion USB thumb drives would be available this month. And now they are – for $69 through AppleCare.
However, some users will be entitled to a Lion USB drive at no cost at all. According to the AppleCare document passed on to 9to5Mac:
"Customers who are unable to use Lion's built-in recovery tools may be eligible to receive the USB drive at no cost, as determined by tier 2."
It's currently unclear what "tier 2" refers to just yet, however, we expect more details to follow shortly.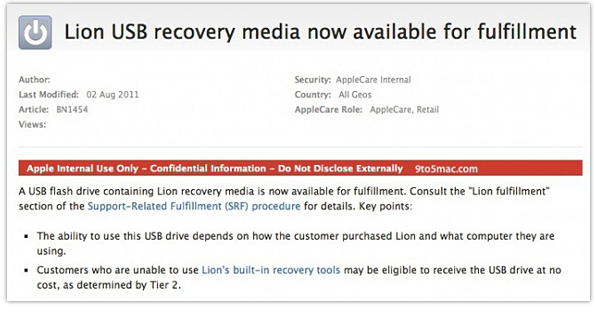 Screengrab courtesy of 9to5Mac
For those that aren't eligible for the free device, don't rush out to spend $69 just yet. There is a helpful tool for your Mac called 'Lion DiskMaker' which will create one for you — completely free — all you need is a 4GB thumb drive or SD card. The software is actually in French, but that shouldn't put you off. Just download the installer and drag the Lion DiskMaker to your Applications folder. Then insert your drive and open the application — it will do the rest.
This isn't the first time Apple has released its Mac OS X operating system on a USB thumb drive, but it is the first time you'll have to pay for it. With no optical drive, the last-generation MacBook Airs shipped with Snow Leopard on a thumb drive as standard, however, with the release of Lion, Apple decided to try and do away with physical media altogether — unless it's really necessary.
Will you be purchasing a Lion thumb drive from Apple, or will you create your own?