LMUG Special Event: Will Lion Roar? (Podcast in a Pub)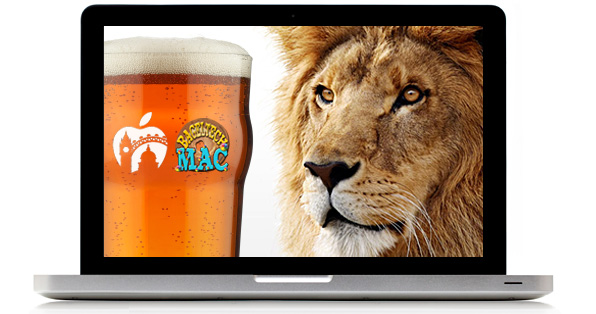 Last month, the London Mac User Group (LMUG) held a special event in the Wood Marylebone Pub, where 89 excited Mac users watched Steve Jobs & Co show off iOS 5, Mac OS Lion and iCloud at the WWDC Keynote. By all accounts the event was a resounding success, so it's great to hear about their next event which will be held on the 18th of this month.
Titled 'Will Lion Roar? (Podcast in a Pub), and again held at the Wood Marylebone Pub, the event will see the LMUG join forces with the fantastic Bagel Tech Network to discuss the very latest Mac news. Regardless of whether or not it will have been released by then, OS X Lion will feature heavily, and the discussions will be led by some very special guests from the world of tech and entertainment!
The Wood Marylebone Pub is located next to the Marylebone Rail & Tube station, behind Dorset Square – as it says on the LMUG website: "The event will be free, the beer will be cold and curries are rocking!!!". And if that wasn't enough, the group plans to hold a raffle, with a very special prize for the lucky winner.
The Bagel Tech Network will be recording a podcast at the event, but if you fancy attending in person you can RSVP on facebook or via the LMUG website.