iPhone 5 named TIME Magazine's best gadget of 2012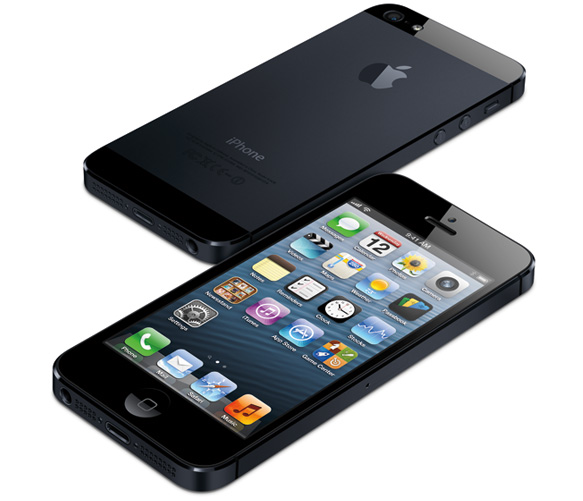 The older Apple's iPhone gets, the stronger the competition against it becomes. We've seen some terrific smartphones this year — the Samsung Galaxy S III and Galaxy Note II, the HTC One X, and the Nokia Lumia 920 to name a few — all of which have attempted to knock Apple's popular smartphone off its perch. But it's the iPhone 5 that's been named TIME Magazine's gadget of the year.
In its annual Top 10 Gadgets list for 2012, TIME puts the iPhone 5 in the top spot. "It's one of the most artfully polished gadgets anyone's ever built," said Harry McCracken, the list's author, who highlighted the handset's thinner and lighter design, and improved performance.
"There are lots of nifty smartphones out there, including the iPhone's impressive archrival, Samsung's Galaxy S III. But when it comes to melding hardware, software and services so tightly that the seams fade away, Apple still has no peer," McCracken added.
The iPhone 5 isn't the only smartphone that features in the list, however. Samsung's Galaxy Note II, which McCracken calls the "anti-iPhone," also gets a mention in eighth place.
Apple is the only company to have two devices in the list, with the 15-inch Retina MacBook Pro taking sixth place. McCracken has been most impressed by its high-resolution Retina display that makes for "ink-on-paper-like images," and its lighter form factor.
Other interesting gadgets on the list include Nintendo's recently released Wii U in second place, the Raspberry Pi Model B computer in fourth, the Microsoft Surface RT tablet in seventh, and the Nest home thermostat — designed by Tony Fadell, father of the iPod — in ninth.
Do you agree with McCracken's top ten? Which gadgets would you have in your list?