iPad 2 is here – worth upgrading from iPad 1?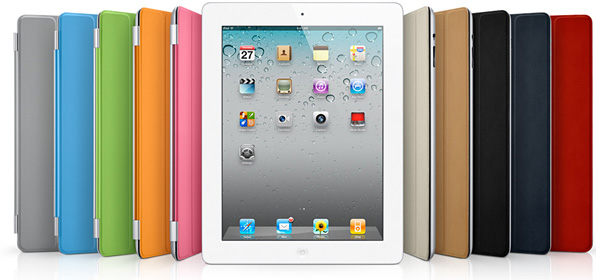 If you live in the US you might have already made the switch, the rest of us will have a bit longer to wait. Here in the UK we can't officially buy the iPad 2 until the 25 March, or later if it gets delayed like the first iPad. So if you already have an iPad 1 is it worth upgrading to the iPad 2?
That's the question I've been asking myself for the last few weeks. Despite being an early adopter my iPad 1 is still less than a year old, and as you would expect it still works perfectly well. So why would I even consider upgrading? Let's take a look at what the iPad 2 has that the iPad 1 doesn't:
Cameras – the iPad 2 has both front and rear facing cameras, great for facetime and shooting HD film but not so good for taking photographs, the iPhone 4 camera is significantly better. Personally, not having cameras on the iPad has never been an issue for me, it's the kind of thing I might play with at first but would hardly ever use. Though I can see it being a compelling reason for some people to upgrade.
Performance – the iPad 2 has a Dual-core A5 chip which should make things run faster and smoother. But for most day-to-day tasks like surfing the web the speed increase probably won't be noticed, and the iPad 1 certainly doesn't feel sluggish. Where the faster chip will be noticed is in more processor heavy apps like Garage Band. The iPad 2 also has up to 9x faster graphics, which in the future you can expect to see put to use by games developers. We will probably have to wait a few more months to see exactly what the extra graphics power is capable of, and whether or not it's worth upgrading for.
Design – the iPad 2 is 33% thinner, and around 15% lighter compared to the iPad 1. While the physical differences aren't huge anything that makes the iPad easier to hold has got to be welcomed. Think I will need to hold one for myself before I can decide if it's enough of an improvement to upgrade though. I should also mention you can get the iPad 2 in white, but even if you are the worlds biggest Apple fanboy it's hardly a reason to switch.
Video Mirroring – with the addition of a Digital AV Adapter and an HDMI cable you can connect the iPad 2 to your HDTV or projector, and mirror exactly what you see on the iPad, on the big screen. This will come in handy for teachers or anyone that wants to use the iPad for presentations. While you can hook up the iPad 1 in the same way, you can only view movies and slideshows. If you could somehow achieve Video Mirroring wirelessly (even if it involved an Apple TV) then I would probably upgrade without much hesitation.
So to conclude, I'm still undecided about upgrading. I think the ultimate test will be when I hold one for the first time, or perhaps when we start to see killer apps that (for hardware reasons) won't run on the iPad 1. What about you?