iOS 5.1 beta reveals four new iPad wallpapers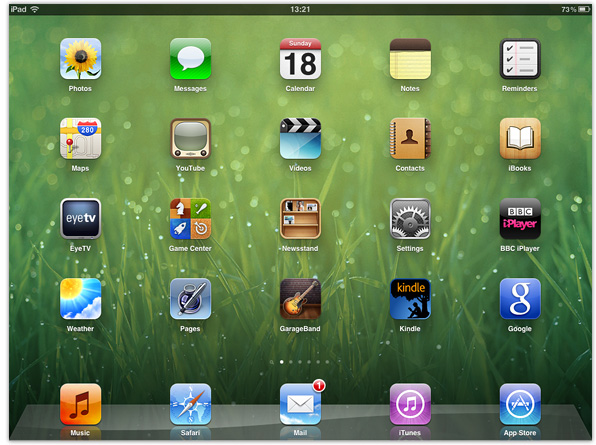 The screen capture above shows one of four new wallpapers that Apple looks set to include with iOS 5.1 for the iPad. The early access comes courtesy of 9to5Mac, who discovered them in a beta version of 5.1. The wallpapers show ripples on water, blades of grass, waves lapping on a beach, and a seascape – the last two are similar to ones included with OS X Lion.
These are the other new wallpapers: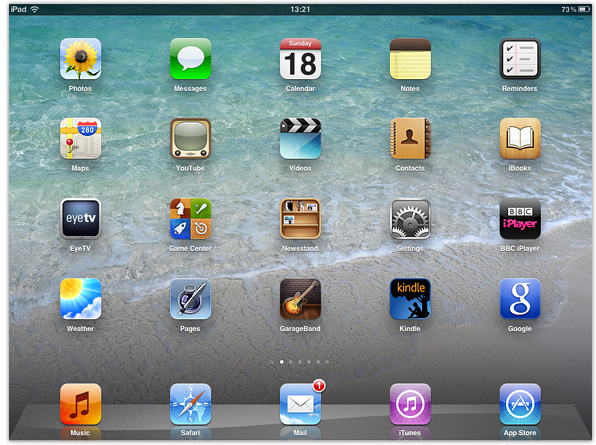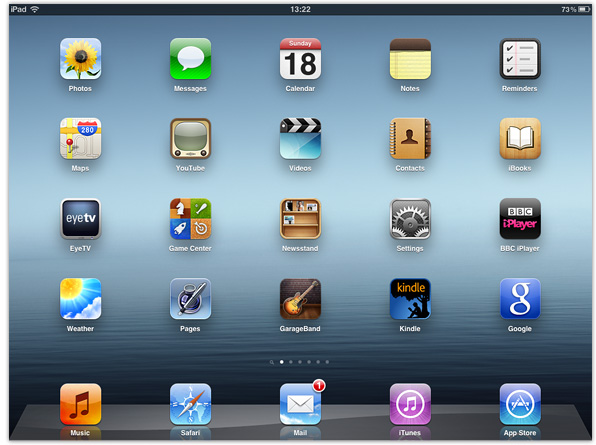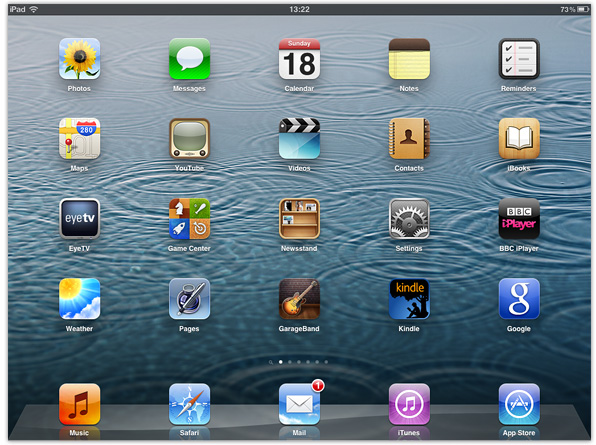 Head over to 9to5Mac to download copies of the wallpapers for your iPad.