Introducing Padzilla Too – a 24 foot iPad display with Kinect controls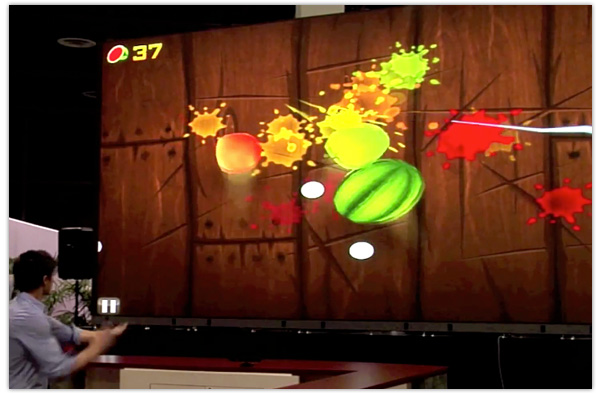 If you've ever dreamed of playing your favorite iOS games on a giant iPad, then you might want to check out Crunchy Logistics' latest project. The Florida-based technology firm has created what it claims to be the biggest interactive reproduction of an iPad in the world – Padzilla Too.
Constructed using 3.5mm LED wall matrix display technology, which is apparently the thinnest LED separation currently possible for this type of display, Padzilla Too is an impressive 24 feet wide and 12 feet tall, and you control it using a Kinect sensor.
Here's a video demonstration featuring the popular iOS game Fruit Ninja:
If you like the idea of Padzilla Too, you might also want to check out the company's original Padzilla – a huge touch-based iPad/iPhone Case:
[Via The Verge]