Infinity Blade II trailer shows off abilities of Apple's A5 chip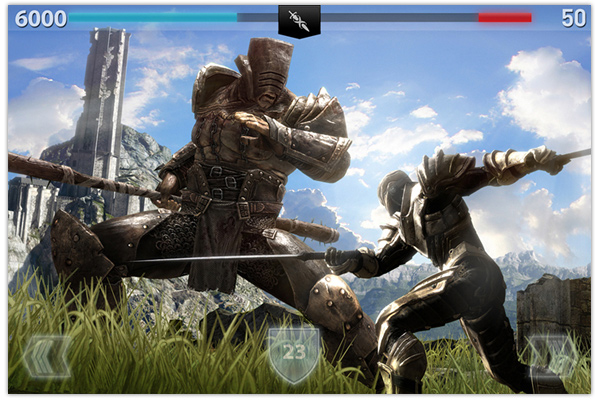 When Infinity Blade from Chair Entertainment first launched on the iPad, it was famous for pushing the boundaries of the device to achieve the most realistic visuals and the best gameplay possible on Apple's tablet. The company is looking to do that again with Infinity Blade II, but the difference this time around is that it has a dual-core A5 processor to work with.
As you'll see from the trailer above, that means even more impressive visuals that I personally didn't think we'd ever see on a tablet device. I mean, I've played games on the Xbox 360 and PlayStation 3 that don't look anywhere near as good as this.
The trailer takes a peek at the work that Chair has put into this second iteration, with members of the development team describing some of the exciting things we can look forward to in the release:
"We're taking the very limits of what's possible with the technology, and pushing it all the way to deliver a timeless, amazing adventure."
Infinity Blade received plenty of praise when it launched last December as one of the few iOS games that truly delivers a console-like experience to mobile devices, but Chair has pushed that even further with Infinity Blade II, and I can't wait for it to hit the App Store.
Because the game requires Apple's dual-core A5 processor, however, it will only be compatible with the iPad 2 and the iPhone 4S. It's due for release next month, but in the meantime, you can get the first Infinity Blade if you haven't already played it (and you should!) on sale for just £1.99 ($2.99).