iCloud storage upgrade prices revealed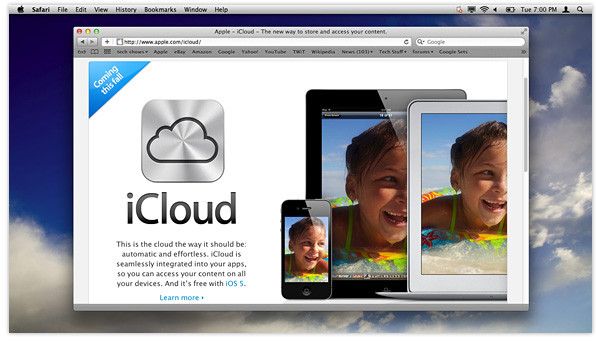 Along with opening up iCloud Beta to developers late last night, Apple have also revealed what they will charge users who want to increase their iCloud storage space from the default free 5GB provided, up to a maximum of 55GB.
Apple will charge:
10GB (15GB total) = £14.00 ($20.00) per year
20GB (25GB total) = £28.00 ($40.00) per year
50GB (55GB total) = £70.00 ($100.00) per year
Screengrab from Apple's 'What is iCloud?' page: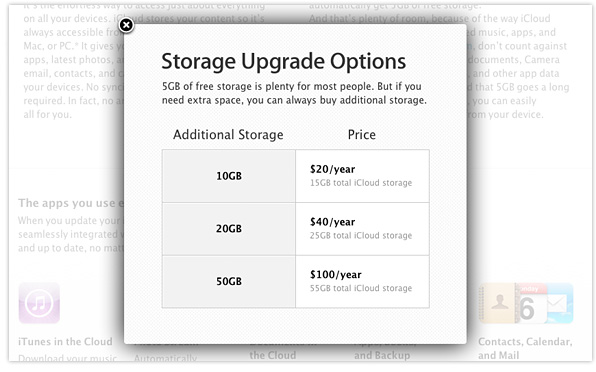 I suspect the default 5GB of free storage will meet most users needs – purchased music, apps, books and photo stream don't count against the total. You just need enough space for mail, documents, camera roll, account information, settings and app data.
iCloud will be opened up to everyone sometime in the autumn, though the iTunes part of the service will only be available in the US – hopefully it will be rolled out to other countries (including here in the UK) early 2012.
What do you think of the pricing? Leave a comment below.