Hulu Plus quietly arrives on the Apple TV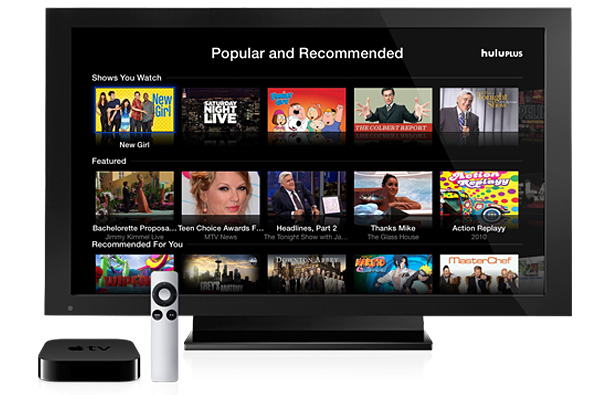 US Apple TV owners can now access the video streaming service Hulu Plus on their devices, after Apple quietly added the channel earlier today. According to MacRumors, who where the first to report the new feature, users may need to restart their Apple TV for the channel to appear.
Hulu Plus is a US-only subscription service that features shows from a number of popular networks, including: ABC, NBC, FOX, The CW and Univision.
To start watching Hulu Plus on the Apple TV, existing subscribers just need to launch the app and enter their credentials. New customers can either sign up to the service via the Hulu website, or create an account directly on the Apple TV using their iTunes account details.
The service costs $7.99 per month, and can be accessed via other devices such as the iPhone, iPad, Xbox and PS3. A free one-week trial is also available.
As a UK Apple TV owner, and therefore unable to use Hulu Plus, I'm hoping the likes of the BBC's iPlayer, and Channel 4's 4oD service eventually make it to the device.
What channels would you like to see added to the the Apple TV?