How to display messages on Lion's login screen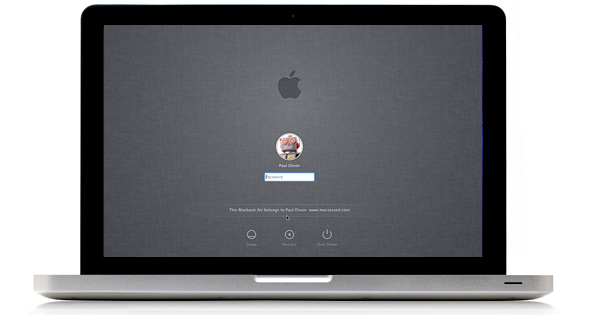 If like me, you upgraded to OS X Lion from Snow Leopard, you can't have failed to notice how different the new login screen looks. But did you know that you can display custom messages on it? So for example, you could enter some contact info just in case you leave your Mac somewhere, or a warning message for your colleagues telling them to keep their mitts off.
To add a message to your login screen go to System Preferences, then Security & Privacy, and select the General tab: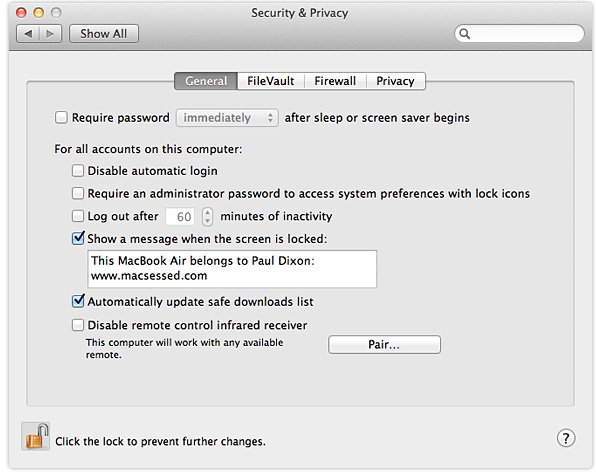 Make sure that the box next to 'Show a message when the screen is locked' is checked, and enter your message in the box below it. If the window is greyed out, and you are unable to change any settings, you will need to click on the padlock icon located at the bottom left of the window.
The message you entered will be displayed towards the bottom of the login screen: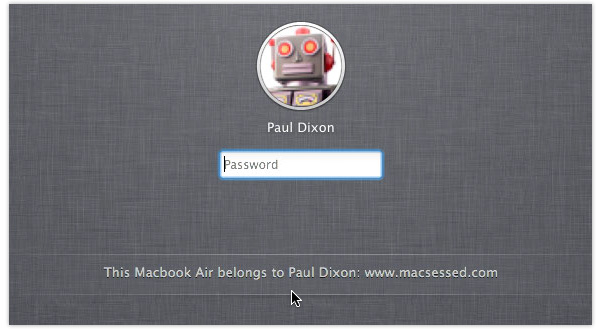 If you found this tip useful please share it via one of the buttons below.