Google Maps iOS downloads top 10 million in 48 hours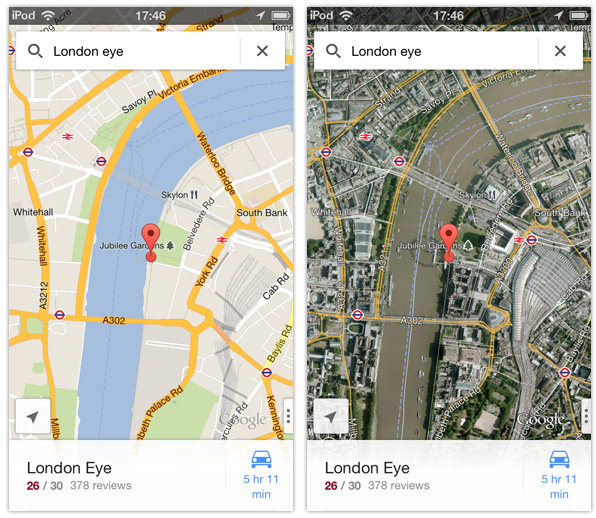 Google finally released a standalone version of its Maps app for the iPhone and iPod touch last week, and according to the company's senior vice president of commerce & local Jeff Huber, the app was downloaded a staggering 10 million times in the first 48 hours of its availability on the App Store.
Huber made the announcement on Google+
More than 10 million downloads in less than 48 hours after release!
We're excited for the positive reception of Google Maps for iPhone around the world. Congratulations to the Maps Team on the recognition for the passion and hard work they poured into it, for this release and over the last 7+ years.
In addition to the welcome return of features such as street view, and transit directions, Google's new Maps app also boasts some new capabilities that weren't present in the old pre-iOS 6 version of the app, most notably – live traffic information, and voice-guided turn-by-turn navigation.
And of course, while Apple's Maps app is beginning to show signs of improvement, Google's offering is still king when it comes to the accuracy of the data.
Google Maps is available to download for free via on the App Store.