Dropbox buys Orchestra, the developers behind the popular iPhone mail app Mailbox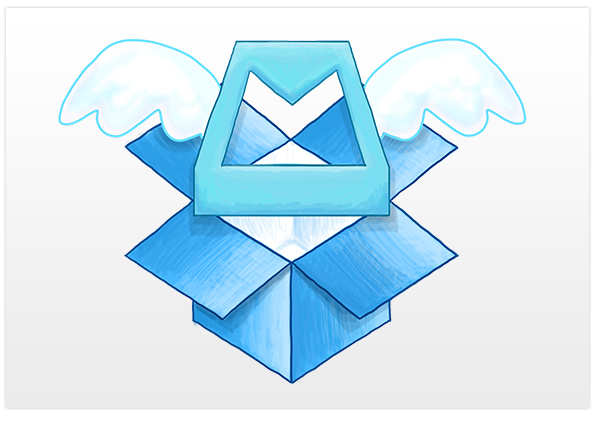 Dropbox has today announced its acquisition of Orchestra, a software developer famous for its new Mailbox app for iPhone. Mailbox will remain a standalone app, the company says, but it will be used to extend Dropbox's core file-sharing service.
Mailbox was one of the most anticipated iOS apps since Google Maps. It revolutionizes the way we do email on the iPhone, and critics have labeled it the best third-party mail client on iOS. When it launched earlier this year, hundreds of thousands of people joined the waiting list to get access to it.
Some reports had suggested that the app and the team behind it might be acquired by Apple — Mailbox is that good — but the Cupertino company hardly had a chance to snap them up. Just over a month after the app made its big debut, it's been bought by Dropbox.
But don't worry, Dropbox doesn't plan to kill the service and use Orchestra for other things — like Google did with Sparrow. Quite the opposite, in fact. Dropbox CEO Drew Houston said that his company will enable Mailbox to reach "a much difference audience much faster."
Orchestra has already said that it plans to bring Mailbox to other platforms, and with Dropbox behind it, that's likely to happen a great deal faster. "We're all looking forward to making Mailbox even better and getting it into as many people's hands as possible," Houston said.
That's great news if you use an Android device, or if you've been waiting for Mailbox to come to iPad and desktop platforms.