Bowers & Wilkins introduce two new Lightning-equipped speaker docks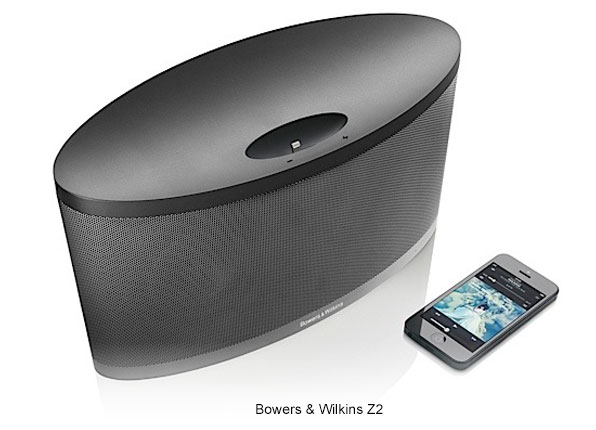 Bowers & Wilkins has this week introduced a couple of new speaker docks to its existing product lineup. The Zepplin Air and the Z2 both feature Lighting connectors, making them compatible with Apple's most recent iPhone, iPod touch and iPod nano models, plus AirPlay technology for wireless audio streaming.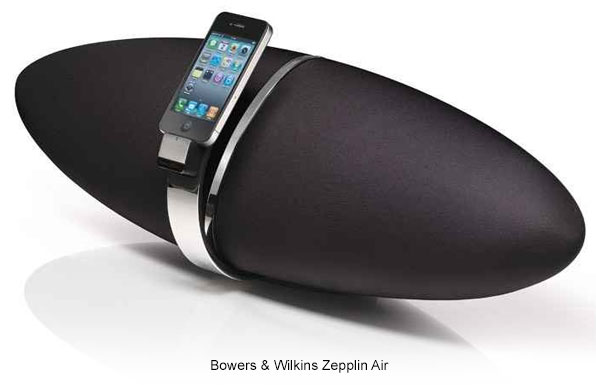 The striking looking Zeppelin Air is effectively an updated version of an existing product (pictured above), the only difference being the addition of a Lighting connector in place of Apple's older 30-pin connector. The Zeppelin Air comes in one colour – black, and when it goes on sale in June it will retail for £499.99 ($599.95).
The Z2 (top of post) is a completely new product that offers similar capabilities to the Zepplin Air, but in a more compact form factor. The Z2 comes in two colours – a black version is available today, and a white model will be available in June. Both retail for £329.99 ($399.95).
Thanks to AirPlay, both speaker docks can also be used with older 30-pin devices running iOS 4.3.3 and later, and Macs running OS X Mountain Lion.