Bloomberg: Apple's iPad mini is coming in October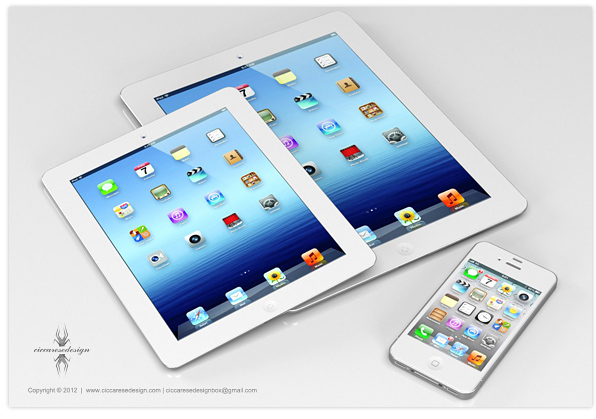 We've been speculating about Apple's "iPad mini" for as long as I can remember, but if the latest reports are to be believed, it appears that the tiny tablet is well on its way to becoming a reality. Both Bloomberg and The Wall Street Journal have published reports in the last 48 hrs that support the existence of the 7-inch slate, which could make its debut this October.
Bloomberg was first to the printing press, citing sources who claim that the iPad mini will boast a non-Retina display that measures "7 to 8 inches diagonally." They expect Apple to make the device official this October – possibly alongside its sixth-generation iPhone.
The Wall Street Journal then corroborated those claims this morning, with a report that reveals Apple's suppliers are preparing to begin mass production of the iPad mini this September. They also claim that LG Display and AU Optronics have been chosen to build the device's display.
Although there is no mention of the iPad mini's price tag in either of these reports, recent rumors have indicated that the device will begin at around $249, rising to $299 for more storage. That puts the slate in a great position to do battle with Google's new Nexus 7, and the upcoming Amazon Kindle Fire 2. Although it's $50 more expensive, it is expected that most consumers will pay the extra for the iPad mini to gain entrance to Apple's thriving ecosystem.
While we've been hearing iPad mini rumors since the original iPad made its debut, those claims suddenly seem more believable when they're coming from reputable sources like Bloomberg and The Wall Street Journal, which have both been incredibly reliable in the past.
[Image courtesy of: CiccareseDesign]