Belkin unveils the world's thinnest and lightest iPad keyboard case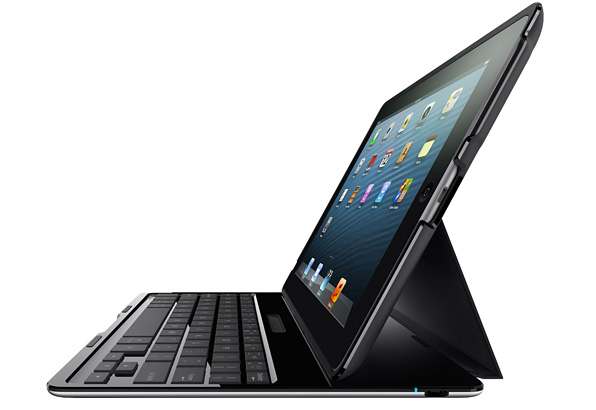 Belkin has today unveiled its new Ultimate Keyboard Case for iPad, which turns your beloved tablet into the perfect portable notebook. Built from an aluminum alloy, it promises to be the thinnest, lightest, and smartest iPad keyboard case in the world, measuring just 6.4mm thin and weighing 17 ounces.
iPad keyboard cases are nothing new — you can now find them pretty cheap if you search eBay or Amazon. But finding a good one isn't particularly easy. Most make your iPad big and bulky, and if you're anything like me, you'll want a keyboard that provides a good typing experience.
But Belkin's Ultimate Keyboard Case aims to be the best there is. Not only does it offer a premium aluminum construction that's designed to fold flat when the keyboard's not in use, but it also employs Belkin's award-winning TruType keys for the most comfortable typing experience.
It has "laptop-like" keys that aim to minimize errors and maintain typing speed, and the keyboard automatically shuts off when not in use to conserve power. It connects to your iPad via Bluetooth 2.0, and it promises up to 160 hours of battery life under constant use. Leave it on standby and its battery will last six month.
The Ultimate Keyboard Case also has a "SoundFlow design," which enhances your iPad's audio quality by directing the sound from its speaker towards you. So it's great for listening to music, watching movies, or playing games.
The Ultimate Keyboard Case comes in black and silver, and it'll be available to purchase in May. In the U.S., the black model will cost $99.99, while the silver model will cost $129.99. U.K. customers will pay £99.99 for the black model, but the silver model may not be available at launch — it has not yet been listed on Belkin's website.