Belkin announces FastFit keyboard case for iPad mini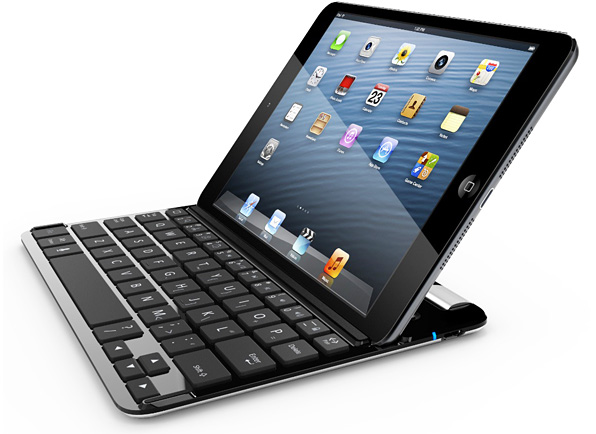 Belkin has announced its FastFit keyboard case for iPad mini, which promises to be the thinnest and lightest keyboard case you'll find for Apple's tiny slate. It offers TruType keys that provide a comfortable typing experience — something you rarely find on keyboards this size — and a 200 mAh battery with up to three months of battery life.
Built from aircraft-grade aluminum, and weighing a great deal less that the iPad mini itself, the FastFit is just 7mm thin, so you can comfortable carry your tablet around with this attached to it. The iPad mini snaps into a little magnetic hinge on the back of the keyboard, and then sits on top of it while it's not in use.
The small rubber stoppers on the bottom edge of the keyboard will prevent your iPad's display from being damaged by the keys, and its built-in magnets will automatically wake your iPad when you open it — just like Apple's Smart Cover. The FastFit connects to the iPad via Bluetooth, and promises up to three months of battery life on just one charge.
The FastFit's best feature, however, are its TruType keys, which are well-spaced to provide you with a comfortable typing experience that's just as accurate as your desktop keyboard. I've found that cramped keys are a big issue when it comes to iPad mini keyboards, and it's nice to see that a manufacturer is finally addressing that.
Belkin says the FastFit will be coming soon, but hasn't announced pricing or availability yet. Keep your eye on Belkin.com for updates.