BBC iPlayer app for iPhone & iPad now allows downloads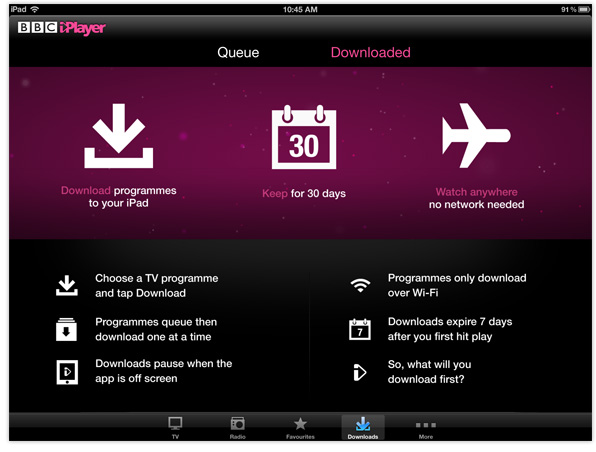 The BBC has today released an update to its popular iPlayer app for iOS which makes it possible to catch up on the corporation's latest TV programmes on the iPhone or iPad, without needing a wi-fi or 3G connection.
Just like the desktop version of iPlayer, the iOS version now allows programmes to be downloaded and stored on devices for offline viewing for up to thirty days. Once you start watching a show you then have seven days before it expires.
By default, content is downloaded in standard quality, though there is an option to always download high quality versions – which will obviously take up significantly more storage space.
Daniel Danker, general manager of on-demand programmes at the BBC, explained the benefits of the update in a blog post:
With mobile downloads for BBC iPlayer, you can now load up your mobile phone or tablet with hours and hours of BBC television programmes, then watch them on the road, on the tube, on a plane, without worrying about having an internet connection or running up a mobile data bill. Viewers have up to 30 days to begin watching a downloaded programme, so you can even fill up your device and take the BBC with you on holiday.
Here's a couple of screenshots from the iPad version of the updated app: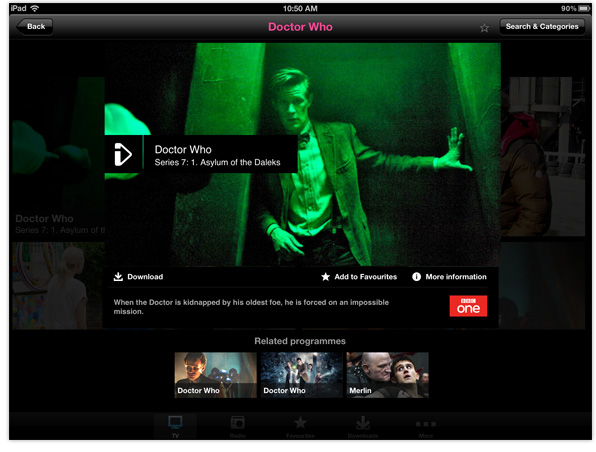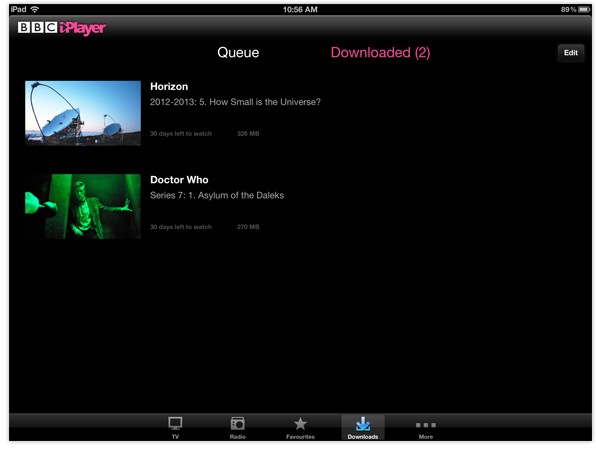 The BBC iPlayer app for iPhone & iPad can be downloaded for free from the App Store.
[Via: The Guardian]