Apple's MobileMe service officially closes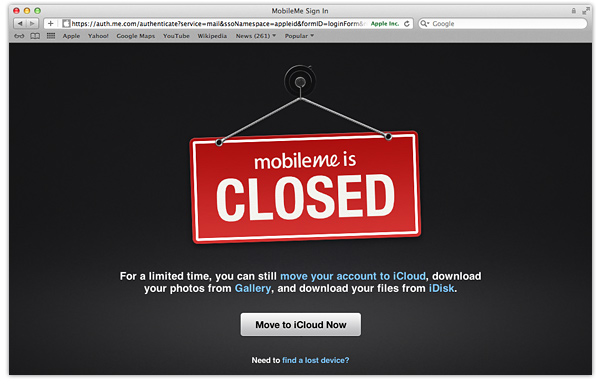 Just as Apple announced last year, MobileMe has now officially closed. However, any remaining customers who have not yet switched over to iCloud, or downloaded any remaining content stored with the service, still have a final opportunity to do so.
Visitors to the MobileMe website are now greeted with the closed sign pictured above, along with a message stating that customers have a "limited time" to move their account to iCloud, download photographs from Gallery, and download files from iDisk.
Apple has put together a frequently asked questions page for anyone unsure about the process of migrating data from MobileMe, along with information about its replacement service iCloud.
If you still have data on MobileMe now would be a good time to retrieve it.