Apple TV hacked to run iOS apps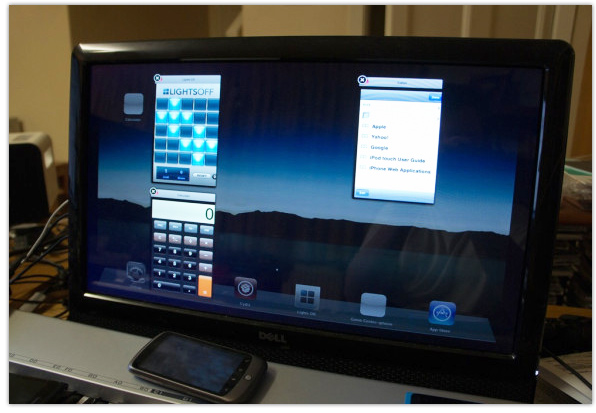 When the second-generation Apple TV was unveiled back in September 2010, many people expected Apple to bring apps to to their set top box, but 16 months on, it still remains unclear whether or not that will ever happen. Developer Steve Troughton-Smith hopes it does, and has taken the matter into his own hands – with the help of another developer TheMudkip, he has managed to hack an Apple TV to run iOS Apps.
This first video shows multiple iOS apps running natively on the Apple TV:
This second video shows fullscreen iPad apps running on the Apple TV:
Speaking to Cult of Mac, Troughton-Smith explained that he wanted to bring the ability to create apps to the Apple TV, and just as unofficial apps helped force Apple's hand in creating an App Store for the original iPhone, he hopes the Apple TV gets the same treatment.
Troughton-Smith also revealed to Cult of Mac that he plans to make his hack public, though the release could take some time as he wants to find a suitable input method first.
Do you want to be able to run, or perhaps even create apps for the Apple TV? Let me know your thoughts by leaving a comment below.