Apple to replace Google Maps with their own proprietary application in iOS 6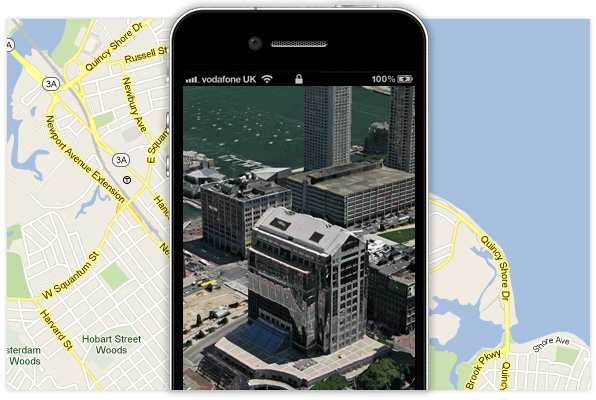 According to a report from 9to5Mac, Apple plans to replace Google Maps with a completely in-house application in iOS 6. The new app is said to feature a "powerful new 3D mode" developed by C3 Technologies – a Swedish company that Apple acquired last year.
From 9to5Mac's report:
Apple has an incredible headline feature in development for iOS 6: a completely in-house maps application. Apple will drop the Google Maps program running on iOS since 2007 in favor for a new Maps app with an Apple backend. The application design is said to be fairly similar to the current Google Maps program on the iPhone, iPad, and iPod touch, but it is described as a much cleaner, faster, and more reliable experience.
Prior to Apple's acquisition, C3 Technologies described themselves as "the leading provider of 3D mapping solutions, offering photo-realistic models of the world for search, navigation and geographic information systems". If these videos are a good indication of what we might see in Apple's new Maps app, I can't wait to try it:
C3 Technologies isn't the only mapping company to be acquired by Apple over the last few years. In 2009 they purchased the Los Angeles startup Placebase, and in 2010 they bought the Canada-based company Poly9.
Hopefully we will see the new Maps app and iOS 6 unveiled by Apple at WWDC 2012, which takes place between the 11-15 of June in San Francisco.