Apple reportedly in acquisition talks with premium German HDTV maker Loewe [update – report denied]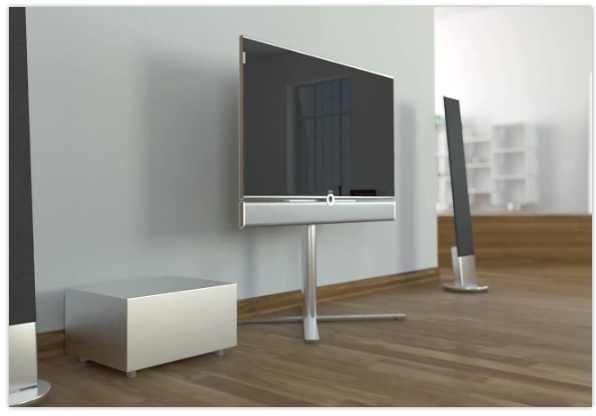 Apple are believed to be in acquisition talks with Loewe – a German electronics manufacturer and distributor of premium televisions, home entertainment systems and audio components. According to an unconfirmed AppleInsider report, Apple has offered 87.3 million Euros (roughly $112 million) for the company, and a deal could be finalized by the end of next week.
Loewe was founded in Berlin in 1923 by two brothers, Dr. Siegmund and David Ludwig Loewe. They currently have over 1000 employees worldwide, and their primary shareholders include LaCie and Sharp – a company previously linked with Apple's much-rumored television set.
Besides their high-end HDTVs, Loewe has also created a speaker that's compatible with Apple's AirPlay technology, and an App for the iPad called Assist Media which turns the device into a 'luxury remote control'.
While I must admit that I wasn't too familiar with the company before hearing about this acquisition rumor, looking at their products purely from a design perspective, Loewe would appear to be a very good match for Apple.
If the report is indeed true, it would almost definitely confirm Apple's plans to enter the television market.
Update: AppleInsider's report has now been dismissed by a spokesperson for Loewe, who told Heise online that there is "absolutely nothing to it."
Hat tip to Benjamin Roethig