Apple to launch new 'AirPlay Direct' this September, negating the need for Wi-Fi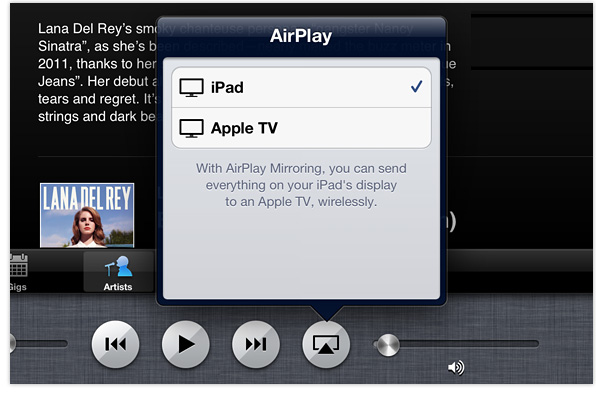 When Apple unveils its iPhone 5 next month, it may be adding some new features to iOS 6, too. According to a report by The Telegraph, we can look forward to a new 'AirPlay Direct' feature that, unlike existing AirPlay, creates its own direct network and negates the need for Wi-Fi.
That means you could stream music and videos wirelessly from your iPhone to your Apple TV or stereo without having to ensure every device is connected to the same Wi-Fi network. Instead, the iPhone would connect directly to the output source – kind of like streaming music to a Bluetooth-compatible stereo.
This would allow you to use AirPlay almost anywhere. Right now, the service requires a Wi-Fi network to function, so if you're in a place with only wired networking – like a hotel room – AirPlay isn't possible. It also means that your AirPlay experience wouldn't be spoiled by an unreliable Wi-Fi connection.
Furthermore, this could open the gates for new AirPlay-compatible devices, such as headphones and car stereos, that previously couldn't use the feature because of its reliance on Wi-Fi.
The Telegraph reports, however, that AirPlay Direct is a working title, and that there's a possibility it will be called something different when Apple unveils it next month.