Apple introduces online iPhone and iPad set up session in UK and other countries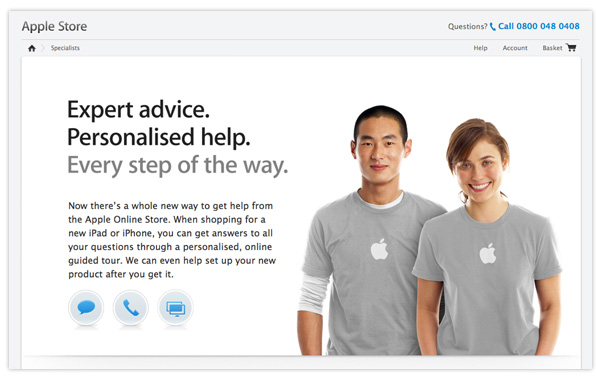 Building on its existing online store support services for customers in the UK, Germany, Spain, and Brazil, Apple is now offering an online session for new iPhone and iPad owners which guides them through setting up their devices.
The Cupertino company confirmed the new service to Macworld UK:
"In addition to customers already being able to chat, request a call with a specialist and experience a guided tour of the store, now customers can schedule an online session to set up their iPhone or iPad device. When you have a new product, Specialists are on hand to help you get set up, configure your email, stay in sync with iCloud and more."
According to Macworld, only customers who buy their iPhone or iPad through an Apple Online Store Specialist are eligible for the session, which can be scheduled via the Ask Now button located on the device's store pages.
Contrary to a number of other reports, the ability to chat online with an Apple Specialist via the four country's online stores is not a new feature.
You can find out more information about Apple's UK online support services on this page of their website. The company has not indicated when it will introduce the services in the US and other countries.