Apple Store 2.0 rolls out around the world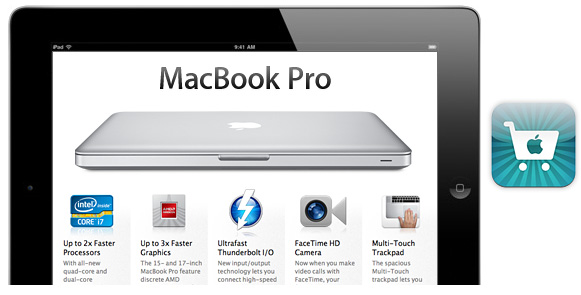 The second-generation of Apple's retail stores rolled out around the world today, commemorating the company's 10th anniversary in retail. In addition to store staff sporting party hats, one of the main changes to the new Apple store is the introduction of iPads that act as interactive product labels.
Many products, including iMacs, MacBooks and iPods, are now accompanied by iPad 2s that display product prices and information, allow you to request Apple specialists for help, and let you compare the technical specifications of different products.
Apart from iPads as product labels, however, there's very little else to get excited about with 'Apple Store 2.0'. We did not see the introduction of near-field communications payment technology, the rollout of Lion on Apple Store Macs, or new displays and sound systems.
While we may not have gotten all we were expecting, feedback from customers who visited Apple stores today has been positive. One customer on the MacTalk forums said that the introduction of iPad product labels has cut down queues and waiting times:
"To them, having the iPads as product info stands was nice, but the real change to them caused by the iPads is the queue system they introduce. Now, instead of having to wait around to find a free Specialist, all you have to do is request a Specialist from an iPad at the table you are at and they will be over as soon as they can be. It even tells you what place in the queue you are."
Thankfully, to prevent people from gathering around the Mac Pros just to play Angry Birds, Apple has disabled the home button on iPad product labels so that customers cannot exit out of the application.
Were you lucky enough to experience the rollout of Apple Store 2.0 today? Tell us about your experience by leaving a comment below.
[via Mac Rumours]