Apple starts 'Editors' Choice' and 'Free App of the Week' promotions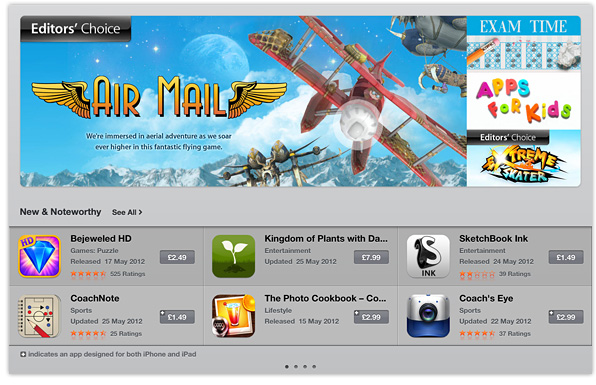 Apple has started running a couple of new App Store promotions. 'Editors Choice', which appears to have taken the place of "Staff Favourites", sees new and noteworthy apps given some extra exposure, and the company has also launched a 'Free App of the Week' promo.
On the Mac App Store, Deus X Human Revolution and Cobook are amongst the first titles to be advertised with the new "Editors' Choice" branding, while Facebook Camera, Extreme Skater and Air Mail have been given the distinction over on the iOS store.
Announced on the official App Store Twitter account, Cut the Rope: Experiments for the iPhone and iPad is the first 'Free App of the Week'.

Aside from Apple's annual 12 days of Christmas promotion, the discounting or giving away of apps has previously been left to the discretion of developers and publishers.
[Via: The Verge]