Apple sets course for OS X Mountain Lion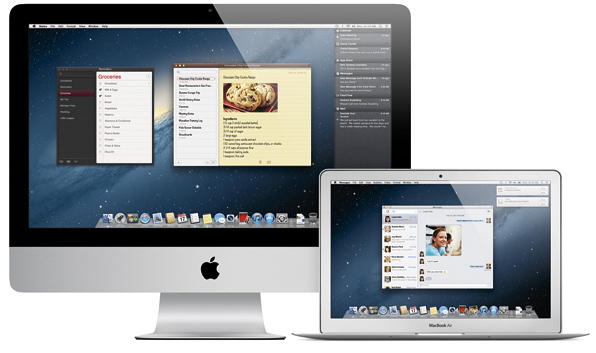 The 2012 WWDC keynote is now over and there's a new cat coming and it's coming a lot sooner than you might think. Today, Apple showed off OS X 10.8 (Mac is now officially absent from the name) and finally give us a clearer release date and price.
Mountain Lion isn't exactly an unknown quantity. Back on February 16th, Apple took the tech world by surprise when it announced OS X 10.8 Mountain Lion out of the blue. There were no invitations, no presentation at the Yerba Buena Center or the Apple campus theater, and absolutely no fanfare. Many in the Apple community actually wondered if it were an elaborate prank until they actually saw Apple's website and the journalists got their hands on the developer preview. Usually, with something announced like that, you don't get the whole story, just a taste.
Some have called Mountain Lion, the iOSification of OS X, I would classify it more as a unification of services and terminology to better serve iOS users who also have a Mac. Some of the changes like renaming iCal and Address Book to iCal and Contacts are mostly cosmetic. However, there have been a number of useful features that iOS devices have enjoyed that in just a short time will be available to your Mac. The dictation feature used on the new iPad in iOS5 is also coming to the Mac.
Anyone who has used iOS 5 should be familiar with Reminders, Notes, iMessage, the Sharing Box, Twitter Integration, Game Center, and AirPlay. They work pretty much exactly how they work on an iPad and with tight iCloud integration, everything syncs between your iOS and OS X devices. Game Center even allows Mac vs iOS gaming. AirPlay will allow you to stream your Mac to any television or projector connected to an Apple TV. System wide notifications are even there. And while not exactly an iOS feature, Safari now links open tabs between your Mac and your iPad and Documents in the cloud syncs your documents.
When it comes to third-party app ecosystem, Apple has applied a lot of the iOS experience while maintaining openness for more demanding users. Mountain Lion has a 3-setting gate for applications called Gatekeeper. For users that want the safety of the walled garden, Gatekeeper at its highest security level limits the Mac to only application in the Mac App Store. The middle setting allows signed outside apps where the apps may not have been vetted in the approval process, but Apple retains the ability to yank the developers credentials for any kind of wrongdoing. If that is still too restrictive, gatekeeper can be set to allow all apps to be run. When it comes to updating your system and its apps, the Mac App Store has taken over for system update.
Here's the bad news, if you were looking for that killer feature that Apple was keeping hidden, there isn't one. With the exception of a couple additions making their way from iOS 6, this cat was basically shown feature complete. What you saw is basically what you're going to get, just more feature complete. For owners of the flash-based MacBook Air and new MacBook Pro, there's Power Nap which keeps yours Mac updated while it's sleeping. All other Macs are excluded. The only other real newly feature is Facebook integration and that won't be launching until the fall when iOS comes about.
Mountain Lion will released in July with a retail price of $19.99. If you're looking for flash or new Mac only APIs, that's not what this cat is all about. If you're looking to make your Mac fit better with the iOS ecosystem, Mountain Lion roars.
Ben is a freelance writer from Iowa USA. You can find him on Twitter – @benroethig, or Google – gplus.to/benroethig.