Apple releases 5.1 update for 2nd & 3rd gen Apple TV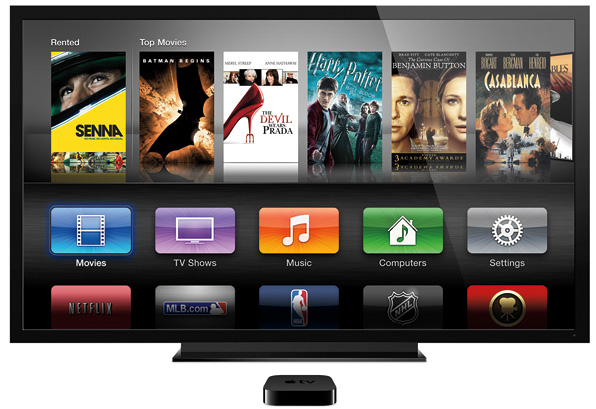 Apple has just released an update for the second and third generation Apple TV which introduces a number of new features and enhancements to the set-top-box. Apple TV Software Update 5.1, adds support for Shared Photo Streams, multiple iTunes account switching, and the ability to rearrange home screen icons via the Apple remote.
Release notes:
Shared Photo Streams – Accept invitations for Shared Photo Streams, browse photos and comments, and receive notifications of new content.
AirPlay – Send audio content from Apple TV to AirPlay-enabled speakers and devices (including AirPort Express and other Apple TVs). Also includes the ability to require an onscreen code to use AirPlay with your Apple TV.
iTunes account switching – Save multiple iTunes accounts and switch quickly between them.
Trailers – Search movie trailers. In the United States, see show times for local theaters.
Screen savers – New Cascade, Shrinking Tiles, and Sliding Panels screen savers.
Main menu – Reorder icons on the second page by holding down the select button on the remote.
Subtitles – SDH support for the deaf and hard-of-hearing as well as improvements to viewing and selecting subtitles.
Subtitles – Support for setting up advanced network options using configuration profiles. See http://support.apple.com/kb/HT5437 for more information.
Stability and performance – Includes general performance and stability improvements.
To install the 5.1 update on your Apple TV go to Settings > General > Update Software.