Apple quality-testing higher resolution displays for iPad 3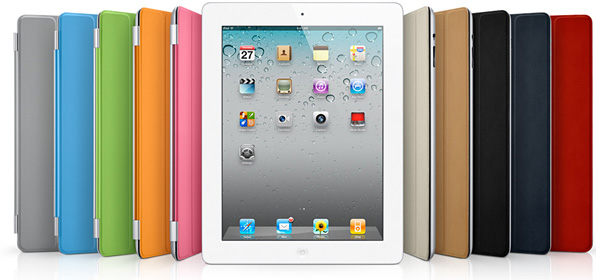 According to a report published today by the Korea Times, Apple are in the process of quality-testing displays for the iPad 3 in one of their China laboratories. The displays, which have been produced by Samsung and LG Electronics, are believed to be double the resolution of the current iPad.
From the Korea Times report:
"Apple's upcoming iPad 3 will feature an improved display to support quad extended graphics (QXGA), a display resolution of 2048×1536 pixels with a 4:3 aspect ratio to provide full high definition (HD) viewing experience,"
Although the displays would be a significant improvement over the current iPad which is 1024 x 768, at 260 pixels per inch they would be lower in quality to the 'Retina' displays found on both the iPhone 4 and fourth-generation iPod touch – which are 326 pixels per inch.
Samsung and LG Electronics are currently the two biggest manufacturers of LCD screens, and both companies components can be found in the iPad 2. It's thought that Apple has chosen to work with the two companies again, as they have the low temperature polysilicon technology required to produce the high-resolution 9.7″ QXGA screens.
Apple recently filed a patent infringement suit against Samsung for allegedly copying the look and feel of the iPhone & iPad for its own products, but despite that, it's still thought that the two companies will continue to work together. Apple's relationship with LG appears to be less problematic, though you may remember that light leakage problems with the iPad 2 were thought to relate to LG produced screens.
So when might we see iPads sporting higher resolution displays? Recent rumours have suggested we could see a brand new iPad released in Autumn, but it seems much more likely that an iPad 3 won't arrive until at least Spring 2012.
[Via Mac Rumors]