Apple expected to kill Ping with the next release of iTunes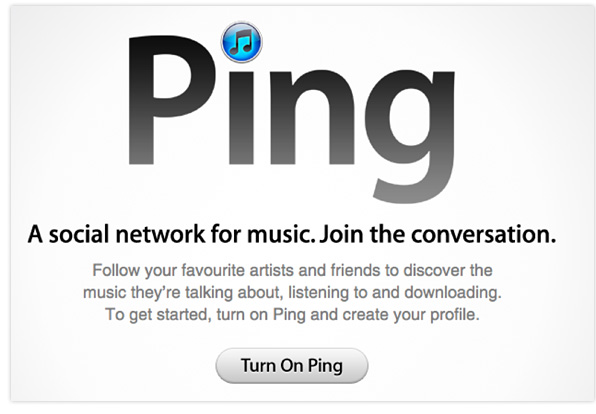 Unfortunately, Ping never seemed like it was going to take off without the help of a well-established social network. Announced by Steve Jobs back in September 2010, it has now been nearly two years since the music "discovery" service made its debut, but it isn't expected to enter a third year.
According to sources close to Apple, who have been speaking to AllThingsD, Ping will meet its demise when the Cupertino company releases its next major version of iTunes later this year:
Sources close to the company say that Ping, which still exists today in iTunes 10.6.3 and the iOS 6 beta — where it doesn't work, will be gone with the software's next major release, likely scheduled for this fall.
For the vast majority of you, the news is unlikely to be much of a disappointment. Ping started badly without support from Facebook, and it has only gone downhill since. Not even Apple itself has paid the service too much attention, and hardly anyone seems to use it. Which is why you probably won't miss it.
But there's also another reason why Ping won't be missed. In OS X Mountain Lion, we'll see new integration features that will allow us to share things like music, movies, TV shows, and apps with our friends on Facebook and Twitter. So even if you are a Ping user, it's likely you would have just abandoned this summer anyway.
All Things D's Walt Mossberg and Kara Swisher probed Tim Cook about Ping during his interview at D10 a few weeks ago. Cook's response was, "we tried Ping, and I think the customer voted." He concluded: "This isn't something I want to put a lot of energy into."
Clearly Apple is just as bored of it as we are.
Are you still using Ping?