Apple cloud rumours grow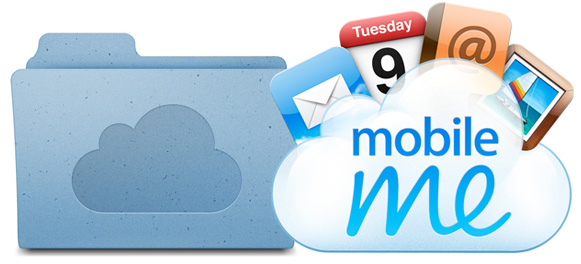 In recent weeks speculation has grown over Apple's seemingly inevitable move towards offering a cloud based service for music and other content. Just a few days ago it was confirmed that Apple had bought the iCloud.com domain from a Swedish company for a rumoured $4.5 million dollars – part of a portfolio of other cloud based names.
Around the same time Mac Rumours picked up on a post by Consomac, a French blog that had discovered the foundation of a 'Find My Mac' type service in a recent Mac OS Lion developer build. They also found an option that appears to give users the opportunity to upgrade their MobileMe account to something named Castle.
The idea that an Apple cloud service either replaces MobileMe, or evolves from it certainly makes sense. It already provides a limited cloud service by allowing the storage of files & photos along with email, contacts, and calendars data that can be synced across different devices.
So what would one of the main uses of an Apple cloud service be? The ability to access and play the contents of your entire iTunes library without having to store the files locally would certainly appeal to many users, especially when you take into account that devices like the MacBook Air, iPad, iPhone & iPod Touch have (at least for now) fairly limited storage.
It's also worth mentioning that Amazon released a similar kind of service just a few weeks ago, and that Google is believed to be working on it's own cloud-based music service.
There are two different models Apple could opt for regarding music in the cloud: either you would still buy individual tracks and albums, but then have the option to move them to the cloud (like Amazon). Or perhaps (and less likely in my opinion) they could provide a subscription service similar to the likes of Spotify, which gives subscribers access to their entire library without actually owning any of the music.
Of course while so much is still unknown about what the service would entail, it's difficult to imagine what it might cost for users. Currently Apple charges £60 ($99) per year for an individual MobileMe account, and depending where you read, rumours about the price for any new service range from free to £15 ($20) per year.
Speculation about Apple providing a cloud service isn't new, towards the end of 2009 they purchased a cloud-based music company called Lala, only to close it down in April 2010. And in September 2009 they started the construction of a 500,000 square foot data center in North Caroline.
With WWDC 2011 taking place next month it doesn't look like we will have much longer to wait for the full details to be officially revealed.
What do you want from an Apple cloud service?