Apple announces record second-quarter sales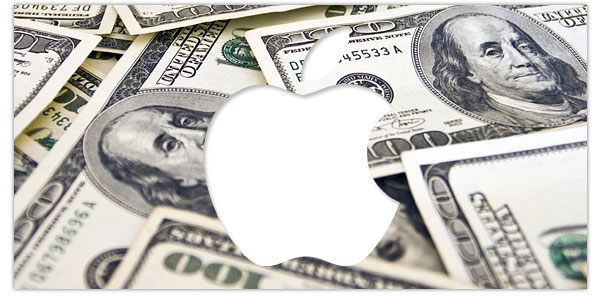 Apple last night announced financial results for its fiscal 2012 second-quarter ended March 31, 2012. The Cupertino company reported record earnings and sales from the quarter, with $39.2 billion in revenue and a net profit of $11.6 billion, or $12.30 per diluted share.
The iPhone was by far Apple's most popular product, with 35.1 million units sold, representing 88% unit growth compared to the same quarter in 2011. The iPad took second place with 11.8 million units sold – a 151% unit increase year on year.
The company sold 4 million Macs during the quarter, representing a 7% unit increase over the same quarter last year.
Unsurprisingly, iPod sales continue to decrease, with 7.7 million units sold – a decline of 15% compared to last year's second quarter. Despite that, the iPod still accounts for over 70% of the overall MP3 player market.
The iTunes store generated $1.9 billion in revenue – a 35% increase year on year.
In a press release issued by the company, Apple CEO Tim Cook expressed his delight at the results:
"We're thrilled with sales of over 35 million iPhones and almost 12 million iPads in the March quarter," said Tim Cook, Apple's CEO. "The new iPad is off to a great start, and across the year you're going to see a lot more of the kind of innovation that only Apple can deliver."
The results mean Apple now has a staggering $110 billion in cash reserves. Last month, the company announced plans to use some of that cash to initiate a dividend and share repurchase program.
Apple expects revenue of around $34 billion during the third fiscal quarter.