Should you get an iPhone 4S? These pundits say yes!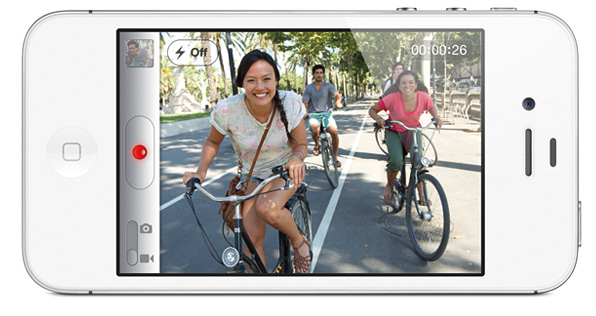 Will you be sat next to your front door tomorrow eagerly awaiting the delivery of your new iPhone 4S? Yeah, me too. But as is often the case with these things, Apple has already provided some of the larger technology publications with units for review. So what do those early reviews have to say about the iPhone 4S?
We've trawled through the reviews from the biggest and best technology pundits, here's what some of them had to say:
Stephen Fry – The Guardian
"Siri, the high quality and ultra-fast camera, 30 fps 1080p HD video, globally available voice recognition and the introduction of two antennae (the phone seamlessly switches between whichever is getting the strongest signal) are features that make the 4S irresistible. In a sad, sad week for Apple, come a new phone and a new operating system that between them show the company still at the top of its game, still innovating, still implementing new technologies at a level of perfection and fluency that is only possible when you make, design and control it all: device, chip architecture and operating system." – Full review
Walt Mossberg – AllThingsD
"The iPhone 4S is one of Apple's less dramatic updates, but, when combined with the Siri, iOS 5 and iCloud features, it presents an attractive new offering to smartphone users. Some may be content to skip the new hardware and just enjoy the software and cloud features with older models. But those buying the phone will likely be happy with it." – Full review
Jason Snell – Macworld
"The iPhone 4S has speed, a great camera, some cool voice-recognition features, and the same beautiful industrial design that was introduced in the iPhone 4. It's destined to be immensely popular. The S, in this case, seems to stand for "sure thing."" – Full review
David Pogue – The New York Times
"Android phones seem to come out every Tuesday at 3:45 p.m. Apple updates iOS and the iPhone only once a year. So Apple had a lot of catching up to do, even some leapfrogging. There are some rough spots here and there; for example, every now and then the 4S's camera app gets stuck on its startup screen. And while the battery still gets you through one full day, standby time is shorter than before (200 hours versus 300). But over all, Apple has done an excellent job." – Full review
Shane Richmond – The Telegraph
"Overall, the iPhone 4S is a good upgrade to a very good phone. It retains the stylish design of the iPhone 4 and gives it a substantial boost. It's certainly not cheap when you consider some of the alternatives but it feels like a luxury product and it's an absolute joy to use." – Full review
Luke Peters – T3
"It may not be what people were hoping for – whatever that looked like – but the iPhone 4S is now the best phone from the Apple stable. A powerful mobile device with a great OS and some cutting-edge tech to boot" – Full review
Vincent Nguyen – SlashGear
"There will undoubtedly be smartphones with faster processors, or more megapixels to their cameras, or high-speed 4G connectivity, or bigger, better resolution displays, but it's difficult to imagine any of them competing with the joined-up ecosystem Apple now offers. Challenging the iPhone isn't just about creating one single, better smartphone, but a portfolio of consistent products and services. The iPhone 4S may look the same as before, but it arguably represents just as much of a shift in the industry as the original iPhone ever did." – Full review
Overall, the reviews of the iPhone 4S have been incredibly favourable. They all agree that with that new dual-core A5 chip, Siri assistant, and that 8-megapixel camera, the latest iPhone is another magnificent Apple achievement.
Have you pre-ordered yours yet?