Demand for the new iPad "off the charts", lines forming already?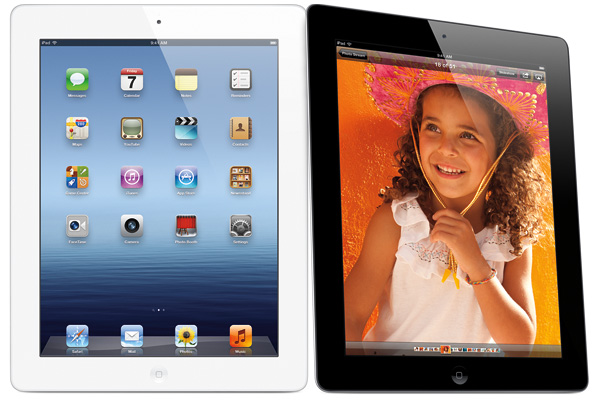 With shipping dates for the new iPad already pushed back in the UK, US, and other countries, an Apple spokesperson has issued a statement to USA Today confirming that the company has now sold out of its pre-order stock.
"Customer response to the new iPad has been off the charts and the quantity available for pre-order has been purchased," Apple said in a statement. "Customers can continue to order online and receive an estimated delivery date."
So if you want to get your hands on the new iPad on its launch day this Friday, queuing up outside an Apple Retail Store will probably be your only chance. Don't leave it too late to get in line though, SlashGear reports that a couple of UK customers – Ali and Zohaib have already set up camp outside Apple's Regent Street store in London!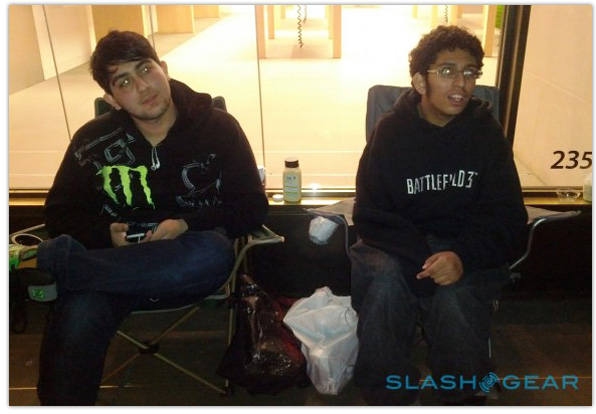 Ali & Zohaib outside the Regent Street Store
While queuing up so soon might sound insane (they took their places on Saturday), SlashGear notes that it can be lucrative:
"Even in the short time we spoke to the pair, a passer-by offered to buy their place for the coming Friday, at the cost of an iPad itself."
Although I personally can't wait to try the new iPad out myself I've decided I don't mind waiting a little longer to get hold of one. Will you be getting in line outside your local Apple Store?
[Via Cult of Mac]