Latest Apple TV user interface is based on designs that Steve Jobs threw away 5 years ago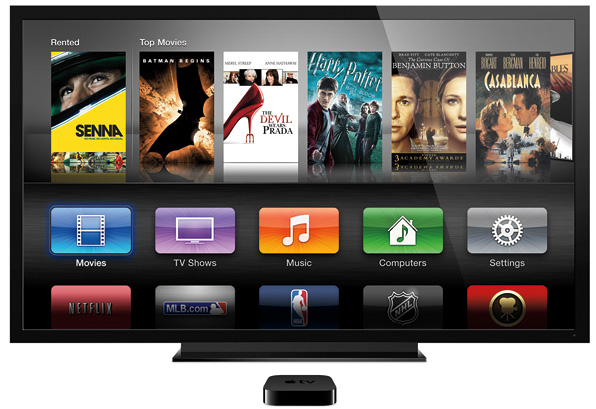 Unveiled earlier this month, the new Apple TV brought with it two major changes – support for 1080p video and a "simpler, refined user interface". But it would appear that not everybody is a fan of the UI – according to former Apple Software Engineer Michael Margolis, it's based on designs that Steve Jobs "tossed out" five years ago!
Margolis made the revelation on twitter yesterday, and also expressed his personal dislike: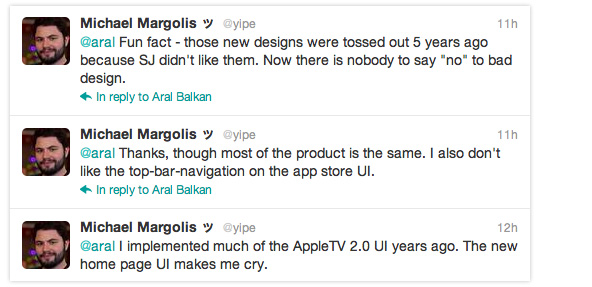 Apple has also pushed out the new user interface to the older second-generation Apple TV, and having tried it on mine, I personally don't mind it. What about you? Let me know what you think of the new UI by leaving a comment below.
[Via 9to5Mac]