iPhone 5's rumoured "NFC chip" is nothing more than an earpiece speaker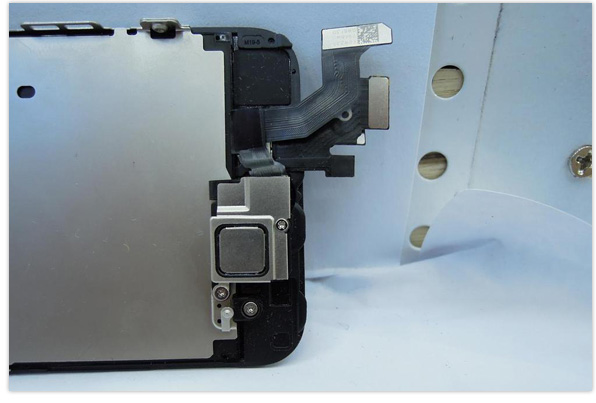 Remember that mysterious component discovered alongside what is alleged to be a leaked iPhone 5 front panel back in August? At the time, it sparked speculation that the iPhone 5 might be Apple's first iOS device to boast NFC connectivity. But as it turns out, that mysterious part covers nothing more than the iPhone's earpiece speaker.
The front panel in question was discovered by Japanese blog Macotakara, who claimed that the large (well, large for an iPhone part), cube-like component near the top of the display was related to NFC capabilities. For a brief period it surprised us all, because none of us were really expecting the iPhone 5 to get NFC.
But it was only a brief period; The Loop reported later the same week that the iPhone 5 would not get NFC. We knew the component must have been for something else, then, but what?
Well, according to a new set of photos provided by iOS hacker Sonny Dickson, that part doesn't house a chip at all, but rather the iPhone 5's earpiece speaker.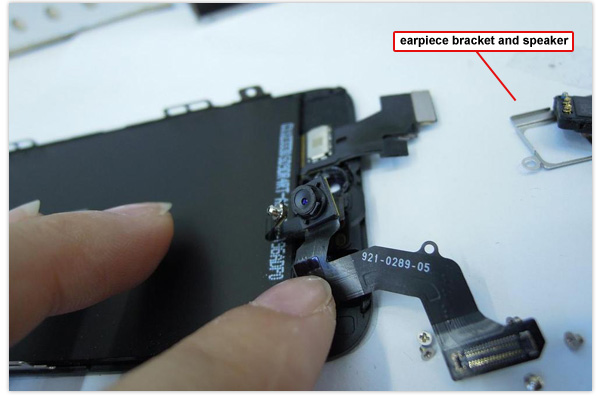 The removed earpiece bracket and speaker can be seen in right of this photo
What's also interesting about these images is that they show the earpiece speaker and front-facing camera are built onto the iPhone 5's display itself. On previous iPhones, these components are built into the guts of the device, and the display simply sits on top of them.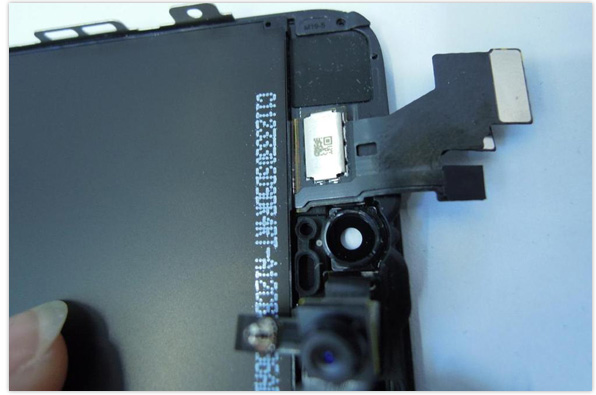 While this won't have much of an impact on users, it's likely to mean that iPhone 5 displays are slightly more expensive, which in turn means more costly repairs.
[Via: MacRumors]