Apple is working on 'unibody' earbuds that could be bundled with future iOS devices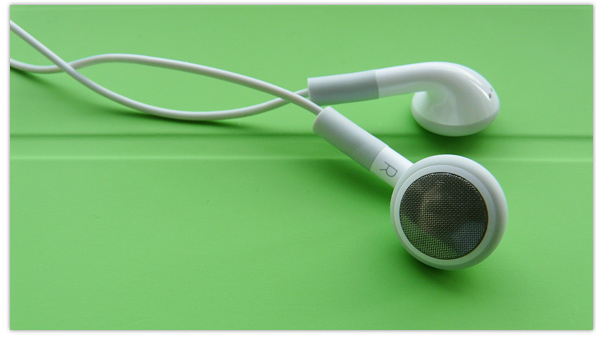 I like my music, but I wouldn't exactly say I'm an "audiophile," so the free earbuds Apple bundles with its iOS devices suit me just fine. But to those who know a thing or two about music, they're awful. They don't sound all that great, apparently, and unlike other Apple products, their build quality is a little disappointing.
But of course, Apple is already on the case, developing a new set of "unibody" earbuds that would "seamlessly integrate" a number of components – such as cables, a jack, a microphone, and the headphones – with one another. An Apple patent, entitled "Ultrasonically Welded Structures and Methods for Making the Same" and discovered by AppleInsider, explains how these components could be welded together to create a seamless look.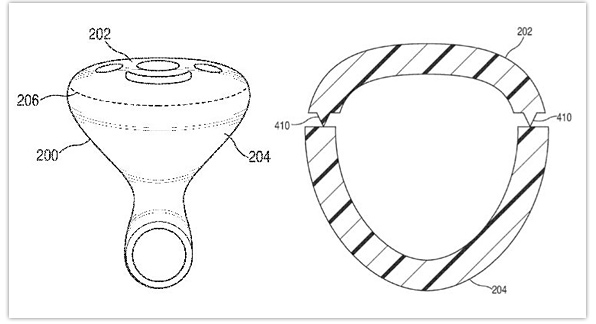 The earbuds would feature "a seamless unibody structure" made up of two parts, much like the company's latest MacBooks, that are fitted together through ultrasonic bonding. Once joined, the pieces can be cut, sanded, and polished so that they appear as one.
In another patent filing, entitled "Curved Plastic Object and Systems and Methods for Deburring the Same," Apple describes a curved plastic object in the shape of a cap or grill that would be fitted to the earbud. The patent notes that the earbuds must allow sound to travel through the holes whilst preventing dirt and other debris from becoming clogged within them.
Apple's solution is a tool for "deburring" the inner and outer surfaces of the earbud to ensure that no remnants remain in its holes, or on its surface.
While Apple patents give us a great insight into the Cupertino company's super secret projects, they are by no means guarantees of things to come. Not everything Apple patents actually gets made, but this is one that certainly seems plausible. After all, its existing earbuds seem like they've been around forever, and they're certainly in need of a refresh.
Do you like the sound of Apple's "unibody" earbuds?