A look back at the previous 4 WWDC invites

With WWDC 2011 announced a few days ago I thought it would be interesting to have a look back at the invites sent out for the previous 4 conferences, and to compare the teasers on the invitations with what was featured at the events.
2010 – The centre of the app universe.

Featured at WWDC 2010 –
iPhone 4
iPhone OS4 and with a new name – iOS4
iAds – in app adverts
Video chat for the iPhone – Facetime
2009 – Make this your year.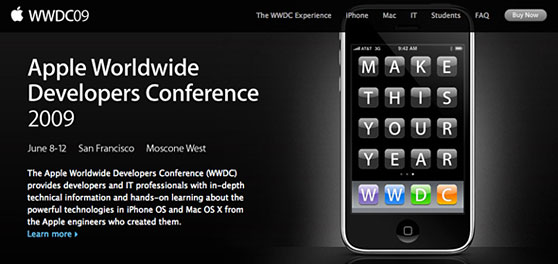 Featured at WWDC 2009 –
iPhone 3GS
iPhone OS 3.0
MacBook Pro updates – including a new 13″ version
More info about Snow Leopard
Safari 4
2008 – A landmark event. In more ways than one.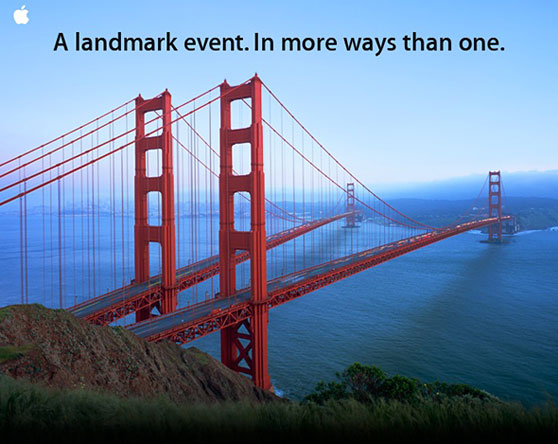 Featured at WWDC 2008 –
App Store for iPhone & iPod Touch.
iPhone SDK
Version 2 of the iPhone OS
iPhone 3G
MobileMe – replacement for .Mac
2007 – Save The Date.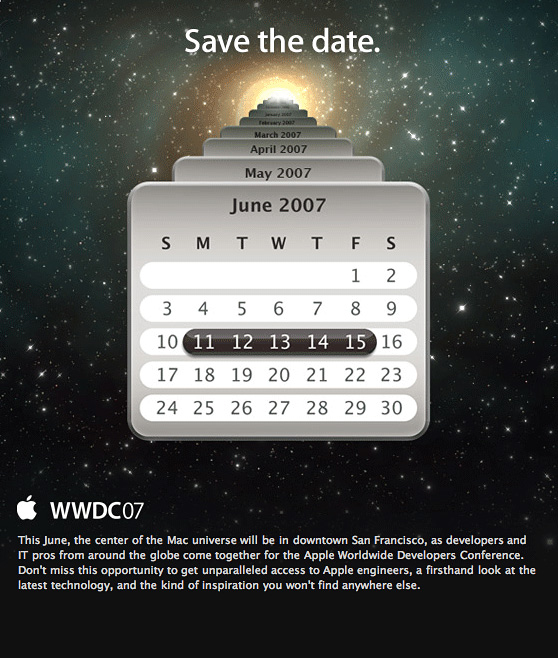 Featured at WWDC 2007 –
Beta of Mac OS X Leopard – including Time Machine
Safari available for Windows
Support for the development of web apps
There would be no iPhone SDK!
iPhone release date confirmed